Introducing Kids to Neuroscience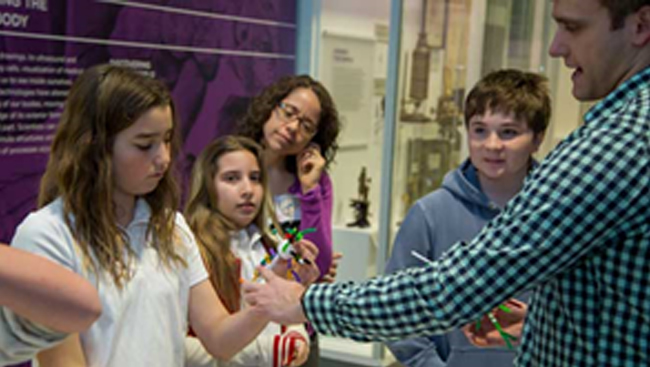 Offering kids opportunities to engage with science early on sets them up to appreciate their brains and think about neuroscience careers as they mature. In this article, Mark Williams, Anina Rich, Regine Zopf (from Macquarie University, in Sydney), and Alexandra Woolgar (from the University of Cambridge, in the United Kingdom) share three activities they used to demonstrate neuroscience concepts to kindergarteners and how they made an impact.
What happens in the brain when we see, hear, feel, taste, and smell? How should we take care of our brains so we can continue to vividly experience the world around us?
These are some of the questions we asked students during Neuroscience for Kindy Kids, a day of interactive activities to teach approximately 180 kindergarteners about attention, multisensory interaction, and adaptation in the brain. Throughout the day, we had class groups of 20–23 students rotate through 30-minute activities.
The point of these activities was to get young children to think about the brain and appreciate the complexity of everyday experiences. Knowing more about the brain promotes curiosity and increases the likelihood of making good choices, such as wearing a helmet when riding a bicycle or scooter.
Access to the full article is available to SfN members.
Neuronline is a benefit of SfN membership. Renew your membership now to make sure you don't lose access.