A Practical Guide to Science Communication
In this Neuroscience 2017 workshop, learn how to create a short, compelling story for your research and develop a flexible strategy to share your scientific story with any audience. Strategies for being clear, concise, and compelling are discussed.
Speakers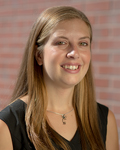 Torrey Truszkowski
Torrey Truszkowski is a PhD candidate in neuroscience at Brown University. Her research investigates the connections between brain cells that process sensory information. She hosts the Providence, Rhode Island Nerd Nite (nerdniteri.com) and plans to pursue a career in science communication after graduating. Find her on Twitter @TorreyTruszko and at torreysci.com.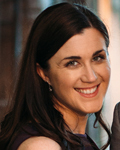 Elyse Aurbach, PhD
Elyse L. Aurbach is a research fellow in the Molecular and Behavioral Neuroscience Institute at the University of Michigan, where she investigates the role of growth factors in the development and possible treatment of major depression using bioinformatics, behavioral, and molecular approaches. She co-founded and co-directs the science communication organization Researchers Expanding Lay-Audience Teaching and Engagement (RELATE). Aurbach earned her BA in cognitive science from Rice University and PhD in neuroscience from University of Michigan.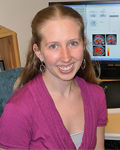 Katherine Prater, PhD
Katherine E. Prater is currently a senior research fellow at the University of Washington, where she studies the role of microglia in neurodegeneration and memory. Prater co-founded Researchers Expanding Lay-Audience Teaching and Engagement (RELATE). Through RELATE, she has taught scientists at all levels to better communicate their research to local communities. Prater earned her BA in cognitive neuroscience from Scripps College and her MS and PhD in neuroscience from the University of Michigan.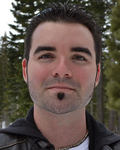 Bradley Voytek, PhD
Bradley Voytek is an associate professor in the department of cognitive science, the Neurosciences Graduate Program, and the Halıcıoğlu Data Science Institute at the University of California, San Diego. He is an Alfred P. Sloan Neuroscience Research Fellow and National Academies Kavli Fellow, as well as a founding faculty member of the UCSD Data Science program and Halıcıoğlu Data Science Institute. His research centers around the computational role that neural oscillations play in coordinating information transfer in the brain, and combines large-scale data mining and machine learning techniques with hypothesis-driven experimental research.
Emily Cloyd, MPS
Emily Cloyd is the project director of public engagement at the American Association for the Advancement of Science (AAAS). She is a scientist and public engagement enthusiast and focuses her work on building scientists' skills in communicating and engaging the public around science. She is responsible for the daily operations of the AAAS Center for Public Engagement with Science and Technology. Cloyd earned her BS in plant biology from the University of Michigan and her MPS in conservation biology from the State University of New York College of Environmental Science and Forestry.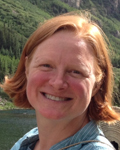 Charlotte Boettiger, PhD
Charlotte Boettiger is an associate professor of behavioral and integrative neuroscience at the University of North Carolina at Chapel Hill. She directs the Cognition & Addiction Biopsychology Lab, which focuses on improving our understanding of the neurobiology of substance use disorders. Boettiger earned her BS in integrative biology from University of California Berkeley and PhD in neuroscience from University of California San Francisco. Boettiger also serves as a member of SfN's Government & Public Affairs Committee, which includes annual participation in SfN's Hill Day.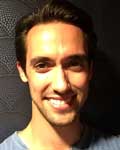 Ian McLaughlin
Ian McLaughlin is a PhD candidate in neuroscience at the University of Pennsylvania. He uses video live-streaming over Twitter, as well as a podcast, to discuss topics in neuroscience and demonstrate methods like immunofluorescence to a nonscientific audience. McLaughlin's main interests lie in how live interactions and novel communications strategies can improve both the efficiency and reach of science to communities who are currently ineffectively reached. He earned his BS in cellular and molecular neuroscience from Pitzer College.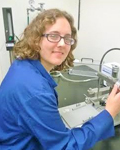 Brooke Dulka
Brooke N. Dulka is a PhD student at the University of Tennessee studying biological psychology, and her dissertation research is focusing on the neurochemistry and neural circuitry of stress resilience. She is also interested in science communication and currently serves as the head editor for Ask a Scientist at University of Tennessee, Knoxville.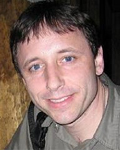 John Stein, PhD
John Stein is a senior lecturer of neuroscience at Brown University. Stein received his BA in biology from Saint Anselm College and and his PhD in neurophysiology from Brown University.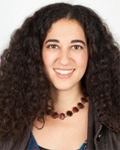 Neda Afsarmanesh, MA
Neda Afsarmanesh is the assistant director of research strategy and program development at New York University's Langone Health. She previously served as deputy director of Sense About Science USA. Afsarmanesh earned her BS in biology from California Institute of Technology and her MA in neurobiology from Boston University School of Medicine.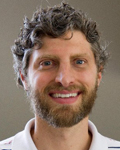 Geoff Hunt, PhD
Geoff Hunt is the director of the new Koshland Public Engagement Program at the National Academies of Sciences, Engineering and Medicine. The program's goal is to engage public audiences in scientifically-based decision making in their daily lives. Hunt earned his BS in biochemistry from Cornell University and PhD from Princeton University.