What Institutions Can Do to Build Diverse, Inclusive Communities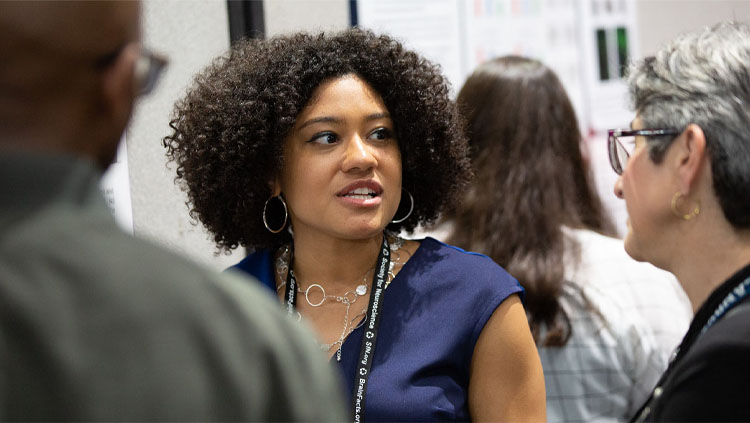 Institutional leaders play a crucial role in supporting underrepresented scientists. In this interview, Nii Addy and Marguerite Matthews share how departments and labs can build a community for their BIPOC members while addressing the issues of recruitment, retainment, and tokenism. This interview is a follow-up to SfN's recent webinar, Black Lives Matter and Neuroscience: Why This Moment Matters. Hear more from Addy and Matthews by watching the webinar on Neuronline or reading their recent live chat, where they answer member questions directly.
A major criticism of diversity initiatives is that they focus on recruitment over retainment. How can departments address that?
The emphasis on recruitment is important, as we try to increase the representation of diverse groups in our programs and amongst our trainees, staff, and faculty. However, poor retainment practices and adverse environments can directly derail recruitment efforts. There needs to be an equally strong emphasis on retainment.
Departments should seek to foster a sense of inclusivity and community for their BIPOC members, and all members of their community, especially when welcoming new students or faculty. One practical way to foster a welcoming community is by establishing peer mentoring groups for incoming students, trainees, staff, or faculty. Specifically, more senior students or established faculty can be paired with incoming students or faculty. Departments should also be cognizant of, and share information about, cultural or other affinity groups on campus that can provide additional sources of community for BIPOC members. Departments can also encourage and provide opportunities for BIPOC individuals to connect with diverse groups of scientists outside their specific institution — perhaps in local SfN chapters, at local schools and research institutions, or at scientific conferences.
Additionally, faculty and administrators should check in with BIPOC members and make themselves readily available to meet with, listen to, and provide support. Crucially, these faculty and administrators must be willing to enact change — in policies and practices — if problematic concerns are brought to their attention. If there have been instances in the past where programs have not successfully retained diverse students, programs must be willing ask the hard questions to determine why retention failed. This can be performed through exit interviews, surveys, or other means. Once these areas are identified, it's essential that programs or departments initiate efforts to directly address, correct, or improve any identified problematic areas or oversights. -Nii Addy
What advice would you give for recruiting black students into research labs without making it feel to them like tokenism?
From an institutional standpoint, it's essential that fostering and maintaining an inclusive community be established as a priority. From the standpoint of lab recruitment, I would encourage labs or PIs to honestly evaluate their recruiting motives, and to have a clear sense of why it's so important to recruit black students.
Labs and PIs should also clearly articulate and communicate their motivations and recruitment goals to the individuals they're recruiting. (As an additional mentoring note, this is a good practice to implement for all lab recruiting.) Labs and PIs can consider questions like the following: What helpful and necessary values do these students bring to our lab or department? What benefits or opportunities for growth will our program provide for them? As a broader framework, it's good to consider how the recruitment of black students is mutually beneficial to both recruited students and your lab. All of these questions and practices emphasize the value of each student, rather than the need to "check a box," "fill a quota," or many of the other practices that contribute to tokenism. -Nii Addy
What should government agencies and other grant-awarding institutions know about Black Lives Matter? How can we harness this moment to sustainably support Black grantees?
Funders must be willing to address racism within their own organizations and evaluate inequities and disparities in the way they promote, review, and administer their awards. It's also important for funders to incorporate diversity, equity, and inclusion practices across all programs, not just the diversity-targeted ones. -Marguerite Matthews
What are some ways that a majority scientist can give people of color a voice without tokenizing and requiring more work from them?
Mentorship and sponsorship are important for everyone's professional development and career growth. Non-POC scientists must be willing to act as mentors and sponsors to all of their colleagues, including their BIPOC colleagues. Be willing to offer help on grant and manuscript writing, nominate and invite them for speaking engagements, and visibly push back against racist, discriminatory, and biased practices you see occurring in your institutions or organizations. -Marguerite Matthews
Speakers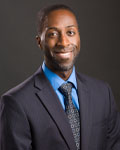 Nii Addy, PhD
Nii Addy is an associate professor of psychiatry and of cellular and molecular physiology at Yale School of Medicine. He received his B.S. in biology from Duke University and his PhD in neuroscience from Yale University. Addy directs a federally funded research program investigating the neurobiological bases of substance abuse, depression and anxiety. Addy's team also studies the ability of tobacco product flavor additives to alter nicotine use behavior and addiction. He contributes to graduate student and postdoctoral training, faculty mentoring, and diversity, equity and inclusion programs and initiatives through his work on campus and his work in professional scientific societies.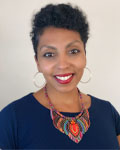 Marguerite Matthews, PhD
Marguerite Matthews is a scientific program manager in the Office of Programs to Enhance Neuroscience Workforce Diversity at the National Institute of Neurological Disorders and Stroke (NINDS). She received her B.S. in biochemistry from Spelman College and her PhD in neuroscience from the University of Pittsburgh. She completed her postdoctoral fellowship in behavioral neuroscience at the Oregon Health & Science University (OHSU), where she also served as program director for the Youth Engaged in Science (YES!) outreach initiative, and program director for the OHSU Fellowship for Diversity in Research Program to recruit and retain postdoctoral researchers from underrepresented backgrounds.