The Evolving Face of Neuroscience: The Role of Women and Globalization
The field of neuroscience has changed significantly since the Society for Neuroscience was founded in 1969. Carol Barnes shares her personal story as part of these changes, the role SfN has played in her career, and how she's used her leadership positions to advocate for expanding opportunities for women across the globe.
Speaker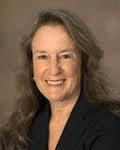 Carol Barnes, PhD
Carol Barnes is a Regents' Professor in the departments of psychology and neurology, and is the Evelyn F. McKnight Endowed Chair for Learning and Memory in Aging at the University of Arizona. Barnes is a past president of SfN, an elected fellow of the American Association for the Advancement of Science, and an elected foreign member of the Royal Norwegian Society of Sciences and Letters. Her research program seeks to understand how the brain changes during the aging process and what the functional consequences of these changes are on information processing and memory in the elderly. She also participates in several underrepresented minority training programs, including the McNair Achievement Program, Minority Access to Research Careers, and NIH's Disadvantaged High School Student Research Program.