One Academic Administrator's Hopes for Equipping the Future Generation of Neuroscientists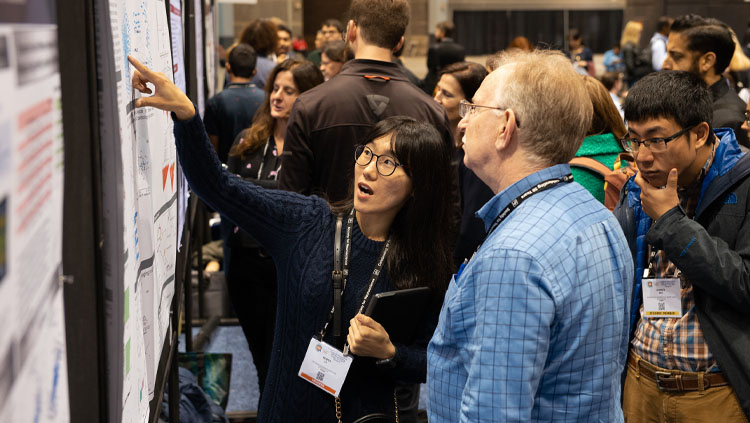 Kelley Remole directs scientific and educational programming at Columbia's Zuckerman Institute, a state-of-the-art facility bringing together researchers from across the University and career spectrum to study the brain. Central to the work of the Institute is a commitment to developing diverse research talent, across career levels. Her contributions to this effort and the Institute as a whole are informed by her conviction that academic administrators have a role to play in training the next generation of scientific thought. By valuing diversity — of people and of thought — a dynamic range of ideas will drive transformative science. In this interview she encourages academic administrators and faculty to anticipate how science may change, and to not only adapt but also be that force for change.
This interview is a complement to SfN's podcast series, History of SfN: 50th Anniversary. Guests on the podcast were asked to nominate individuals whose careers are making positive cultural or scientific impacts that will shape the next 50 years of neuroscience. Kelley Remole was nominated by Michael Goldberg, a professor in the neuroscience program at Columbia.
What inspired your move to academic administration?
I received SfN's Next Generation Award in 2011 for my outreach activities, an honor that capped the community-based teaching I was doing while getting my PhD in neuroscience at Columbia. During graduate school, I was enthralled with scientific discovery as the pursuit of new knowledge. But in some ways, I was frustrated with the pace of change I could effectuate.
I was doing a lot of work with the local community and organizing fellow graduate students, and after I graduated, I joined the administration at Columbia's Mortimer B. Zuckerman Institute to establish the Institute's public outreach programs. That was an opportunity for me to contribute to science in a way that allowed me to pursue my passion for science while having an immediate impact on the public.
My efforts nowadays include overseeing the public programs, currently run by my brilliant colleague Paula Croxson, but also driving change at the interface between science and how it's practiced. In that space, we're focusing on how to support individuals in their scientific career and build community so that they are in an environment that brings out their best science.
What does that environment look like?
At the Zuckerman Institute, we're working to create a collaborative and inclusive environment that supports science that impacts the world.
Major advances in science are needed to address some of society's most pressing problems — neurological and mental health diseases, diseases of aging and cognitive decline, and cost to individuals and their caregivers. It's not clear that we can carry on with the same practice of science and expect to find treatments and therapies.
By investing in a diversity of talent, we're placing a bet that diversity of thought will get us to that place where we're doing transformative science.
Collaboration is key to this environment, because advances in science often happen at the intersection of disciplines. A collaborative environment will only become more important as science continues to change.
By investing in a diversity of talent, we're placing a bet that diversity of thought will get us to that place where we're doing transformative science.
Inclusion is also key, because diverse groups generate more creative ideas. When I say diverse, I mean in terms of gender, race, ethnicity, socioeconomic status, and even training level. Evidence from cognitive science, business, and management research tells us that diverse groups are able to more creatively solve problems. Science needs to take that same approach by intentionally creating an environment where diverse scientists can succeed.
What is the role of academic administration in creating a collaborative and inclusive environment?
It's to assemble and understand best practices in the field. It's to dive into what's known, think about what's unknown, and work across not just faculty but scientists at all stages of their careers to understand what they're looking for and what they need.
When faculty and administrative leadership work together to solve problems, both are free to bring their best work to improving science. Faculty can focus more of their time advancing their research programs, and administrators can build a more solid structure to promote science overall.
I work on what we call scientific programs, which develop individuals' knowledge and skills while also strengthening the community around them.
As an example, we recently ran a scientific abstract writing workshop for graduate students and postdocs. As part of that, small groups peer reviewed each other's abstracts. One group, in particular, comprised a graduate student in psychology who works in a cognitive neuroscience lab, a postdoc in a computational lab, and a biochemist in a sensory neuroscience lab. The graduate student told me that having postdocs from different disciplines ask her questions about her work gave her new insight into how others see her work and potential connections to other fields.
What trends are you seeing across scientific programming?
What the current generation of early-career scientists can bring to the next stages of their careers — in terms of who's at the table, what ideas are there, and how collaborative and multidisciplinary they are - is going to look different than in any previous scientific generation.
Scientific programming is not a short-term investment. It's a long-term investment in the field, society, and the impact that scientists can have.
When students and postdocs spend a few years in the lab or at an institution, they're being trained as scientists, but more broadly, they're being trained as future leaders in their fields. So, scientific programming is not a short-term investment. It's a long-term investment in the field, society, and the impact that scientists can have both within academia and also much farther beyond.
Scientific and administrative leaders need to start improving the practice of science with the intention to improve the voice and representation of people across the career spectrum, no matter their background. Only then can we say we're allowing the best scientists with the best ideas to advance knowledge.
What are some considerations that go into developing a new program?
When we start developing a program, we spend a lot of time asking questions to identify gaps and needs. We talk to a lot of people — faculty, graduate students, and postdocs. Sometimes we discover needs through those conversations, and sometimes our programs are started by individuals and then supported institutionally.
In a top-down approach, for example, we recognized a need for postdocs to be able to practice presenting their research. We convened a group of postdocs to understand this issue, and that group ended up self-organizing and running what has turned into one of our most popular programs, the Postdoctoral Seminar Series.
An example of the bottom-up is Growing Up in Science, a series brought to us by a postdoc who used to be my graduate student at NYU. Faculty members give a personal history of how they came to their place in science. It's focused on the scientist, not the science, and provides an opportunity for young scientists to hear from both junior and senior faculty.
How important is innovation to scientific programming?
We're constantly changing and re-evaluating our programs. Sometimes we'll try a program, but the timing, funding mechanism, or the neighborhood partnerships may not be right. In that case we'll say, "Okay. We learned from that. Let's put a bow on it and come back to it when we think the timing is right."
I think that drive comes from our leadership, from saying, "This is a place where we can make mistakes." We learn, and we keep going because we'd rather make change than sit still.
It's worth saying that what we're trying may look like what another institution is doing, or it may not. I think in just a few years, though, we'll have a better understanding in the field of what's most impactful and supports scientists the best.
How do you imagine scientists and administrators working together in the future?
I believe academic administration can be a force for change in science, and given the growing complexities of the field and that the best results come from administration working closely with scientists, it needs to be.
I would challenge academic leaders to be open to the possibility that the science of tomorrow will not be the same as the science of today. I would challenge them to make space within their organizations to try new things and support the diversity of people doing science.
I would challenge graduate students and postdocs, young scientists today, to ask questions and share ideas, to talk to their peers, the faculty, and their institutions to try to envision what they and their peers need to do the best science.
I would challenge academic leaders to be open to the possibility that the science of tomorrow will not be the same as the science of today. We're starting to have a conversation in the field about what excellence in science looks like. The idea that excellence is narrowly defined leaves out a lot of voices and ways for people to contribute. What are ways to optimize many different kinds of people's contributions to science? I don't think we as a field have matured enough to know that yet, but I think in the future we will.
Speaker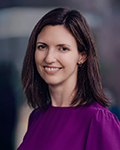 Kelley Remole, PhD
Kelley Remole is the Managing Director of the Wu Tsai Institute at Yale University and serves on the Editorial Board of BrainFacts. She previously worked at Columbia University as the Director of Neuroscience Outreach at the Zuckerman Mind Brain Behavior Institute. She received her doctoral degree in Neurobiology and Behavior in 2012 and her Master of Science in Nonprofit Management in 2020, both from Columbia University.