Creating Connections in Support of Diverse Neuroscientists
Developing community and a sense of belonging to the field are important to supporting diverse neuroscientists. Panelists describe a cohort-based professional development program for early career researchers from underrepresented groups called BRAINS. This panel shares program innovations as well as stories and take-home messages from BRAINS community members. A moderated discussion offers the opportunity to brainstorm avenues of incorporating BRAINS best practices into your own career or community.
Speakers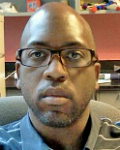 Gerald Griffin, PhD
Gerald Griffin is an assistant professor of biology and psychology at Hope College. His main research interest resides at the intersection between microbiology and neuroscience and is focused on dissecting the reciprocal interactions between the nervous system and microbial agents. Previously, he was an assistant professor in the department of biology at Tuskegee University. Griffin received a BS in biology from Cornell University and PhD in neuroscience from the University of Pennsylvania, and he completed his postdoc from the University of Pennsylvania.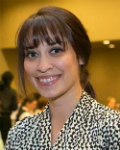 Ebany Martinez-Finley, PhD
Ebany Martinez-Finley is the program manager of translational neuroscience for a forensic clinical cognitive neuroscience lab at The Mind Research Network in Albuquerque, New Mexico. Her work focuses on the long-term effects of methylmercury exposure, including neurodegeneration, using a C. elegans model.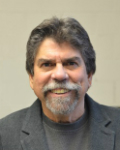 Antonio A. Nunez, PhD
Antonio A. Nunez is the associate dean for academic affairs and postdoctoral training in the graduate school at Michigan State University. His research is in the areas of behavioral neuroendocrinology and circadian rhythms. He received the MSU Teacher Scholar Award and the Distinguish Doctoral Graduate Award from Florida State University.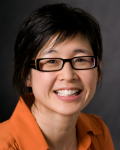 Joyce Yen, PhD
Joyce Yen is the director of the University of Washington's ADVANCE Center for Institutional Change and the co-director of BRAINS. Yen executes an array of initiatives addressing programmatic goals of the ADVANCE Center, namely to increase the participation of women in the sciences, engineering, and mathematics (SEM).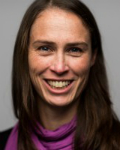 Claire Horner-Devine, PhD
Claire Horner-Devine is the director of diversity and leadership development at the University of Washington and the co-director of BRAINS, a program designed to accelerate and improve the career advancement of neuroscience postdoctoral scholars and assistant professors from underrepresented groups. Horner-Devine is responsible for recruiting funding to create, sustain, and deepen diversity and inclusion programming in the College of the Environment.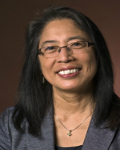 Sheri Mizumori, PhD
Sheri Mizumori is a professor and chair of the psychology department at the University of Washington, and the principal investigator of BRAINS. She is interested in the neural mechanism of learning, memory, and decision making. A specific current focus is to understand how neural oscillations coordinate multiple brain regions during memory-dependent planning of behavioral choices.