4 Must-Read Articles to Increase Women in Neuroscience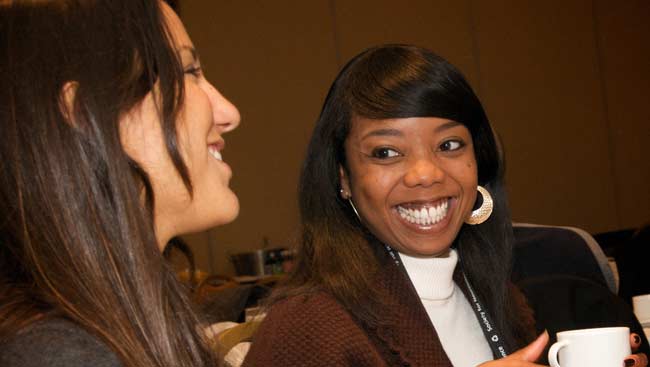 Diversity: not just a buzzword. It could very well fuel the next major scientific breakthrough. So why are women still underrepresented in the upper ranks of academia?
The answer is, in part, implicit bias, the subtle discrimination based on cultural stereotypes held by, well, everyone. Powerful enough to affect whether women continue or curtail their academic trajectories, implicit bias seeps into faculty recruitment, tenure review, salary offers, and mentoring opportunities, among other career-defining activities.
Fortunately, actions are being taken to curb implicit bias. University leaders who attended SfN's Increasing Women in Neuroscience (IWiN) workshops, funded by the National Science Foundation's ADVANCE Program, are leading initiatives to improve recruitment, retention, and promotion of women and minorities in neuroscience, particularly at senior levels.
You can also help foster more inclusive, diverse communities. The articles below offer evidence-based strategies for inclusion and diversity, such as:
Forming and educating search committees, and conducting open searches
Making tenure review practices more equitable
Developing pilot faculty mentoring programs
Building a supportive culture through professional development and social gatherings
Given the challenges and opportunities in brain research, diversity of people, perspectives, and ideas are needed now more than ever. By adopting proven practices, you can overcome key diversity barriers, benefiting underrepresented individuals, the entire university community, and society.
Changing the Face of Academia Recruitment Practices Can Make a Difference
Leveling the Playing Field Improved Tenure and Promotion Practices Lead to a More Diverse Faculty
Confronting Implicit Gender Bias in Neuroscience
Building an Inclusive Community What Science Departments Can Do