Why Partial Retirement Might Be the Right Choice for You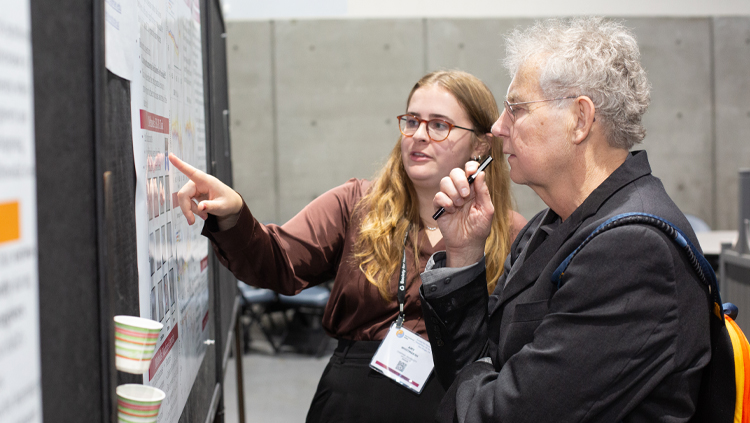 Is it time for me to retire?
You are 60 years old and head a large laboratory with many exciting ongoing research projects and stable funding. Why would you consider retiring? This was my situation in 2017, when I was Chief of the Laboratory of Neurosciences at the National Institute on Aging (NIA) Research Center in Baltimore. Despite the pleasures of working with lab members and collaborators, I was experiencing several recurring thoughts about science, society, and my family. First, the daily work towards and on research publications was becoming monotonous at times. Second, I was witnessing some graduate students, postdoctoral fellows, and even junior investigators leaving science, and at the same time, the general public's trust in science was declining. There was also a data-driven reason for me to make room for younger scientists. Having spent more than 30 years studying brain aging, I was well aware that there is a progressive decline in brain performance – particularly processing speed, working memory, and creativity – that becomes evident in the fourth and fifth decades of life. Finally, I had spent 36 years devoting about 60 hours a week to research and had spent too little time with my family and had lost touch with the outside world.
What would retirement look like?
I had become a morning person when in graduate school. I would wake up early, go straight to the lab and get experiments going, or write before anyone else arrived. I learned that when it comes to productivity, silence is golden.
And so, if I were to retire, I imagined I would continue to pursue intellectually challenging endeavors in the mornings. In the 1990s, my lab members and I discovered that intermittent fasting can protect neurons against dysfunction and degeneration in animal models of epilepsy, stroke, Alzheimer's disease, and Parkinson's disease. We elucidated the underlying cellular and molecular mechanisms and collaborated on the first clinical trials of intermittent fasting. If I did retire, writing a book for a broad audience on the science of intermittent fasting would be easy for me. I could write for a few hours in the morning and spend the rest of my day with my wife, catching up on world events, exercising, gardening, playing chess, etc.
Not surprisingly, I had mixed emotions. On the one hand, I would miss the energy of the lab environment and the daily conversations with students, postdocs, and colleagues. On the other hand, I was looking forward to days without commitments.
Planning
In my case, I had excellent retirement benefits, and my wife and I had saved and invested well enough that money was not an issue. My wife was all in, as we would have time to try new things (e.g., pickleball and learning to play a musical instrument) and travel. The notion of retirement became increasingly attractive, but I could not in good conscience retire cold turkey and leave my postdocs and students, and the NIA administration, scrambling. So, I decided to retire in three years, during which time I did not hire any more postdocs or accept new graduate students. And I would help lab staff find homes elsewhere. I informed the administration, colleagues, and lab members of my plan. Of course, they were all very surprised that I would consider retiring given my enthusiasm for research and the productivity of my laboratory.
The best laid plans…
The first two months of retirement went very well. I wrote in the mornings, then spent time with my wife, or went trail riding on my mountain bike. But in August 2019, I crashed on a trail and had several surgeries to repair torn muscles. My recovery did not go well, and I experienced very high pain levels that prevented me from exercising. I was diagnosed with peripheral neuropathy caused by a mutation in the voltage-dependent sodium channel Nav1.9 which lowered my pain threshold. My mobility was restricted, and I was very depressed for many months. Because the fallout of my accident and surgeries prevented me from driving a car, my social life was restricted. Fortunately, my son and his family had just moved into a house close to ours and when COVID-19 hit in early 2020 our daughter moved into our annex. Their proximity lifted my mood and lessened the burden on my wife.
Eventually, I was able to manage the pain sufficiently to finish the book, "The Intermittent Fasting Revolution," and the unexpected increase in time at home provided me the opportunity to write a second book, "Sculptor and Destroyer; Tales of Glutamate – the Brain's Most Important Neurotransmitter." As podcasting had become very popular, I decided to start my own podcast called "Brain Ponderings," which consists of conversations with scientists at the forefront of brain research. I will also be teaching two courses for the Johns Hopkins University neuroscience graduate program.
A retirement hybrid
And so, despite the trauma of the accident, surgeries, and chronic pain, I have settled into a daily blend of keeping my foot in the neuroscience door in the mornings and enjoying leisure activities the rest of the day. This hybrid lifestyle enables me to challenge my cerebral neuronal networks daily, while contributing to the dissemination of information on advances in neuroscience to a broader audience. Although I had not planned on wearing my neuroscience hat every morning, my disability thrust it upon me, and I am enjoying life as a part-time neuroscientist without the sometimes-stressful life of managing a large laboratory.
As with myself, other retired neuroscientists who I have communicated with experienced a "withdrawal period" period during which the bustle of life in the laboratory was lamented. In my case, that void was compounded by chronic pain and disability. I navigated this period by reengaging my scientific curiosity, knowledge, and skills by writing books and podcasting. For many retirees, emeritus or adjunct faculty appointments are other common ways of continuing to tap into your neuroscience centric memory bank. The take-home message is that possibilities abound after retirement – challenging yourself intellectually, continuing to contribute to the field, and enjoying leisure time and activities with family and friends is a rewarding way to go.