What You Should Know About Pharma and Biotech Jobs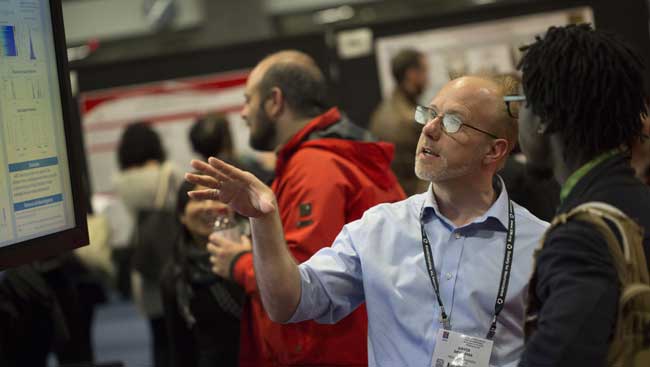 In A Look at One Neuroscientist's Career in Pharma and Biotech, Khan Ozol, a neuroscientist and global head of talent scouting at Novartis, shared his career journey and how he got to where he is today. Here, in part two of this interview, Ozol describes the types of positions available to neuroscientists in industry and shares advice on how to be competitive candidates for them.
Broadly speaking, what are different types of bench positions available in industry?
There are many career opportunities for neuroscientists in industry — it just depends on where you're at and what that company is focused on.
Master's students can work at the bench as research and senior research associates with different neuroscience specializations in many pharmaceutical and biotech companies in Europe and the United States.
PhDs can enter into postdoctoral positions when they graduate. Some big companies have programs in which postdocs are partially affiliated with the pharma institution and also affiliated with an academic institution.
The next level is scientist. These individuals have technical skillsets that are directly aligned to what occurs within an industry lab, or what can be referred to as a department or section. They are also publishing really hot papers.
But bench work is not the only path. There are many other options, such as clinical operations, manufacturing, clinical regulatory affairs, clinical sciences, clinical development, and project management.
How do these industry bench positions differ from those in academia?
In industry, you can work on pharma projects in addition to basic science.
Typically, preclinical research and development lab heads, scientists, or teams make proposals every year for what they think might be good targets. In a way, these are similar to grant applications. Some of these proposals get approved, which then turn into projects to study the targets.
You also have access to the libraries of molecules and compounds, which you wouldn't usually have a chance to in academia unless your lab collaborated with a pharmaceutical company.
What are typical career trajectories like within industry?
In general, I should say that, at least from my observation, it's really hard to progress up the industry career ladder without a PhD.
Some companies have two tracks: science and management.
On the science track, you could be a scientist, senior scientist, and lab head, for example. You could advance to distinguished scientist level roles so that you can progress in expertise, income, and level but not in management responsibilities.
On the management track, you can go beyond the lab head to section head, department head, group head, head of neuroscience, vice president, and senior vice president, for instance.
There are usually research associates, postdocs, lab heads, and scientists in one lab.
If you come in as a postdoc, your trajectory depends on the institution.
Some companies have a culture that encourages people to come to do a postdoc and then return to academia. They then come back to industry at a later point in time, instead of getting promoted from postdoc to industry scientist.
In Europe, though, I have noticed that institutions are more likely to promote a postdoc to an internal scientist level bench role.
Yet, some postdocs in industry move away from the bench and preclinical science and go into a different discipline within the company. It just depends on how and where they network, and what their ambition level is.
What skills or attributes make neuroscientists competitive for industry?
For a scientific role within any company's preclinical research and development organization, it's really all about the candidates' science and technical expertise. Is their science high caliber, directly aligned, and highly correlated? Can they solve the challenges at hand?
After that, it comes down to personality and presentation. How do they give a seminar? How do they interact with the people interviewing them? How are their interpersonal skills? These elements can be somewhat identified by the phone interview, but they're really clarified onsite.
How else do you recommend that neuroscientists in academia prepare so that they can transition to industry if that is their goal?
My best advice is to start the process of figuring out what you are motivated by and what you want to do as early as possible. Academia is about truth seeking for pure scientific discovery, whereas industry is really about having a passion for patients and working on something that has clinical impact.
The earlier you make a decision, the better your success rate in terms of getting into industry if you want to do science in industry.
If your desire is to pursue positions in industry, pick a lab for your PhD that is doing interesting clinical science-type work.
There are a lot of these labs. You will then be in an environment of scientific-thinking individualists who are focused on clinically related science that has the potential to have a clinical impact in the long run. This type of lab will also give you the opportunity to learn techniques, skills, and other knowledge transferable to industry.
Of course, make sure to publish strong papers on that niche of science.
However, let's say after you finished your PhD you realized that you want to go into industry but your science isn't clinically relevant. I would suggest looking for a postdoc that's aligned to clinically relevant research. This will increase your competitiveness.
I can share that as a talent scout, I have searched for postdocs in academic labs doing the very specific type of science that my companies have done. I have looked at the postdocs' techniques, tools, and published papers to see if their expertise is a match for my companies. If there is alignment, I reach out and ask them if they're open to considering opportunities in industry.
Now, what if you finished your first postdoc and think that you're not quite competitive yet to get into an industry lab?
Go to SfN's annual meeting, find people who are in industry, and ask them for the opportunity to have a coffee. Say that you're super interested in industry, you'd like to get there, love to learn more, and ask questions. They could end up giving helpful advice or even recommending specific labs to pursue that could potentially gear you up so you could gain the expertise you need.
At the end of the day, no matter at what point you enter into industry, you still have to publish good papers. And if you can publish good papers in academic labs doing science relevant to industry, then you're really competitive for scientific positions at biotech and pharma companies.
Do you have any last thoughts you'd like to share?
Look at me — I'm a neuroscientist who has spent most of my career talent scouting for biotech and pharma companies, as I described here. You don't have to think that you can only be involved in science at the bench. There are so many possibilities.
Speaker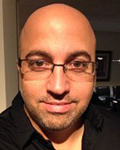 Khan Ozol, PhD
Khan Ozol is the global head of talent scouting at Novartis. Previously, he held numerous headhunting positions at Roche and Genentech. Khan has also been a headhunter for various accounting, finance, and IT companies. He received his BSc honors in biology from St. Francis Xavier University and PhD in neuroscience from the University of Calgary. Khan then completed a postdoc in biotech research at the Center for Cell and Gene Therapy at Baylor College of Medicine.