What It's Like to Do Research at a Small Institution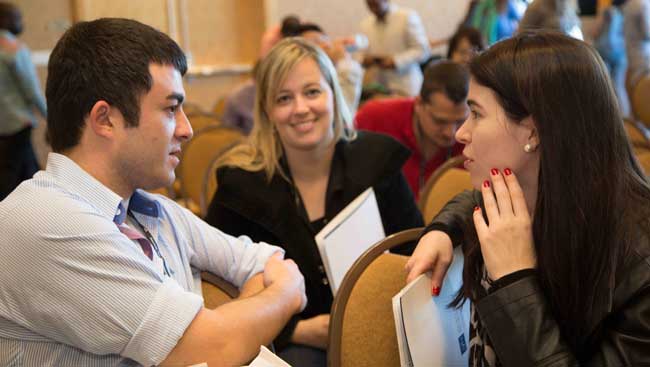 This resource was featured in the NeuroJobs Career Center. Visit today to search the world's largest source of neuroscience opportunities.
Melissa Harrington is the interim associate vice president for research, director of the Delaware Center for Neuroscience Research, and professor of biology at Delaware State University (DSU). In My Advice for Finding Mentors, she shared what qualities to look for in potential mentors and how to begin and maintain mentoring relationships. Here, Harrington details her work environment and research approach at DSU, a Historically Black College and University (HBCU) with approximately 4,500 undergraduate and graduate students.
How would you describe the overall environment at a smaller institution?
The big reward in working at a small institution is that everybody is closer because there's so much more opportunity for interaction. The faculty all know each other. You get to know your own students and others in your program, even those who you don't teach.
For graduate students, I think it's a much more collegial environment because there aren't so many people. There are no postdocs and the labs are smaller, so faculty have more intense mentoring relationships with students than they do at big universities.
Another wonderful aspect is the impact that you can have. For example, if you are successful at getting a program grant or establishing a research program that produces publications and involves undergraduates, you can see the impact of your work on the institution and on the students immediately.
When you began your career, did you purposefully set out to work in a smaller institution because of these benefits?
No, I didn't know that there would be all of these benefits. However, I started looking at undergraduate institutions because I knew that I wanted to work in a place where I could teach undergraduates and where my whole career wouldn't depend on research — that would have been too much pressure. I looked for an institution where research would be fun for the students and me, not a source of anxiety. I discovered all of the other benefits soon after teaching in smaller environments.
What are the realities of doing research in a smaller setting?
At a smaller institution, it's possible to have a productive research program, but it's harder.
To be successful, we have to collaborate. Nobody can do it alone because there aren't enough resources. We have to be build close relationships with our colleagues where we're encouraged to share with each other.
Doing collaborative research has allowed me to keep running a productive research program. Almost every research grant that I've had has been a multi-PI grant. I'm an electrophysiologist, which is very specialized, so I've collaborated with molecular biology and computer science faculty, to broaden the scope of the research that I can do.
In this competitive environment, collaborative grants are more attractive to reviewers because you can bring different perspectives to a problem. Inherently, collaborating across disciplines makes proposals stronger. Having a grant collaborator also means that there's somebody else who will read the proposal line by line carefully and flag language that isn't clear. It's easy to miss errors, so having somebody with a bit of an outsider's perspective who isn't so immersed in my part of the research program is very valuable.
Do you collaborate only with people at DSU or elsewhere as well?
Just by luck, I currently have an NSF grant through a program called Collaborative Research in Computational Neuroscience in which my co-PI is in the computer science department at DSU. However, I have actually collaborated mostly with scientists at other institutions.
What advice do you have to form these types of collaborations?
There has to be some kind of personal interaction. You need to know people's research and they have to know your research to get an idea how a collaboration would work. Through that conversation, you can see the connections. I haven't ever cold called somebody after reading about their work in a journal.
The starting point pretty much always has to be a presentation opportunity where somebody is coming to your campus to give a seminar, or vice versa, or interacting at their poster at SfN's annual meeting or other conferences, or vice versa.
Speaker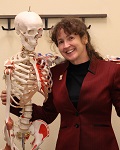 Melissa Harrington
Melissa Harrington is the director of the Delaware Center for Neuroscience Research. Harrington's main role as center director is to mentor and guide early-stage faculty in establishing an independent research program that is competitive for external funding. She began her faculty career in the biology department at Morehouse College in Atlanta before relocating to Delaware to join the faculty in the Department of Biological Sciences at Delaware State University (DSU), where she became the associate vice president for research and the director for the Delaware Institute of Science and Technology, the first research institute created at the university. She received her PhD in neuroscience from the Stanford University School of Medicine. Her current research program focuses on understanding the development of motor neurons.