My Journey Out of Academia ... and Back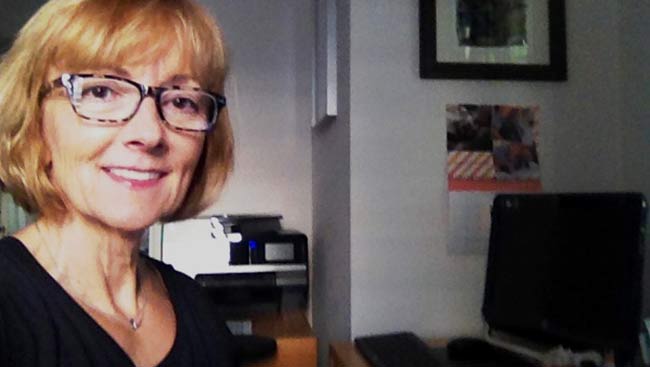 This resource was featured in the NeuroJobs Career Center. Visit today to search the world's largest source of neuroscience opportunities.
When I started my career, I assumed that I would always stay in academia. I got my PhD from a large, well-respected institution (University of Michigan Medical School), did a postdoc at another great school (UCLA), and was lucky enough to find two faculty positions (first returning to the University of Michigan, and then several years later at Mount Sinai).
I was happy with my career. I was applying for grants and publishing papers. In hindsight, though, I wish someone had told me that there were other options for careers in science — ones that did not involve being at an academic institution, or even at the bench.
I ended up finding this out on my own. While I was at Mount Sinai, I noticed an ad in Science. A publishing company, Raven Press (now Wolters Kluwer Health), sought people with advanced degrees in the life sciences and no publishing experience. I was intrigued and curious, and even though I didn't know what the position entailed, I applied.
I got the job!
It was entry level editorial work that served as my launch pad for a successful career in science and medical publishing. I also met other scientists with PhDs who decided to leave academia to pursue other career options even though they had perfectly good jobs.
Publishing turned out to be an ideal career for me. I learned so much working with top scientists and physicians. I met the stars in my own field — the people whose work I cited in my publications and dissertation. I met Nobel Prize winners and worked with them on books and journals. Many of them became my friends. Publishing put me at the cutting edge of science and allowed me to contribute without being at the bench.
I gained valuable insights about business, too. I learned how to deal with budgets, read profit and loss statements, and understand terms such as top and bottom lines, financial accountability, and ROIs (return on investment). These were topics I had heard about in the news and in conversations with nonscientists, and now I knew what they meant.
Over time, I moved on to other publishing jobs — first Academic Press/Harcourt Brace in San Diego and then Elsevier after it acquired Harcourt. Moving around in the publishing industry is common, and everyone seems to know everyone else.
I stayed at Elsevier, where my career progressed to the point where I had a position at a senior management level. I liked my job, traveled internationally, and worked with great people. However, I missed the hands-on content and publishing work.
Though it was difficult to leave my Elsevier job with many perks and a nice salary, I did so I could start my own consulting business.
Friends who knew me well, who themselves consulted in publishing, encouraged and supported me. I remember one friend told me that once I start consulting on my own, I will never again want another "real" job.
My friends were right. I loved being independent. I took on projects with societies, university presses, and commercial publishers. I once again worked on books and journals. I accepted assignments that interested me and managed my own schedule.
As an aside, the downside to consulting is that the work (and thus the income) is irregular, with some months (and years) being better than others. It is also hard to get started, build a network, and become known as a consultant/contractor.
Through my business, I reconnected with the University of Michigan. I met various leaders at the library and medical school who expressed interest in scholarly publishing. This led to contract work that steadily increased over several years.
Ultimately, these opportunities turned into a full-time job at the medical school. I now manage a team of editors and instructional designers. Excitingly, we launched a new student-run journal that is part of the medical school curriculum.
I am still based remotely in San Diego but visit Ann Arbor regularly. My team is in the same general location where I did my graduate work and where I had my lab space as a faculty member all those years ago.
My time in the private sector taught me a lot about the business world. I often use the same guiding principles in evaluating projects, developing workflows, and navigating organizational changes.
I have come full circle, returning to my academic roots in a completely unexpected and very satisfying way.
*Photo provided by author. She is pictured in her home office in San Diego, California.