Career Planning and Explorations for Biomedical PhD Scientists and Physician-Scientists
This resource was featured in the NeuroJobs Career Center. Visit today to search the world's largest source of neuroscience opportunities.
A wide range of careers in neuroscience is available to students pursuing a biomedical PhD or an MD/PhD. This workshop offers strategic advice, considerations, and resources for discovering your options and choosing your career path.
You'll learn how to balance finding mentors, networking, and acquiring professional skills while in graduate school or as a postdoctoral fellow, and how to plan for career transitions between sectors. You'll also learn how to identify your transferable skills and values — what motivates you — and how your skills, values, and interests intersect.
Those interested in a career in pharmaceuticals will benefit from hearing what a career in pharma involves, why to go into pharma, and how to assess whether a job in pharma or biotech could be for you.
Learn how to find clinical learning opportunities as a graduate student and build a clinical training program for yourself in this Meet-the-Clinican-Expert featuring clinician-scientist Y. Joyce Liao.
Speakers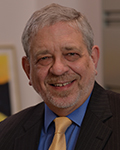 John Horn, PhD
John P. Horn is a professor of neurobiology and associate dean for graduate studies at the University of Pittsburgh School of Medicine. His research focuses on the electrophysiology of synaptic integration in sympathetic ganglia. As associate dean, he oversees the training of 470 graduate students in 11 PhD programs and 8 master's and certificate programs. As a longtime member of SfN and 2018 chair of the Association of American Medical Colleges Graduate Research, Education, and Training Group, he is committed to preparing the next generation of neuroscientists.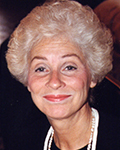 Nancy Schwartz, PhD
Nancy Schwartz is a professor and dean for postdoctoral affairs at the University of Chicago. She received her undergraduate degree in chemistry and her PhD in biochemistry from the University of Pittsburgh. She maintains an active research program providing mentorship and training to numerous pre- and post-graduate trainees and has directed several large multi-PI research and training programs. Her administrative and educational career includes 25 years as dean for graduate affairs and 18 years as dean for postdoctoral affairs, as well as numerous leadership positions in higher education and training at the national level.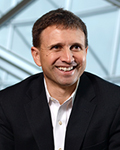 Ricardo Dolmetsch, PhD
Ricardo Dolmetsch is global head of neuroscience at the Novartis Institutes for BioMedical Research. His group is responsible for developing medicines to treat neuropsychiatric, neurodevelopmental, and neurodegenerative diseases. It focuses on targets and mechanisms that have been validated in humans , either by human genetic studies or by astute clinical observations. Dolmetsch joined Novartis from Stanford University, where he was a professor and continues to be an adjunct professor at Stanford Medical School. He was also a senior director at the Allen Institute for Brain Science, where his group studied the molecular basis of autism and other neurodevelopmental disorders. He received his undergraduate degree from Brown University and his graduate degree from Stanford University, and was a postdoctoral fellow at Harvard University.