The Undergraduate Influence: Strategies to Get Involved in Science Policy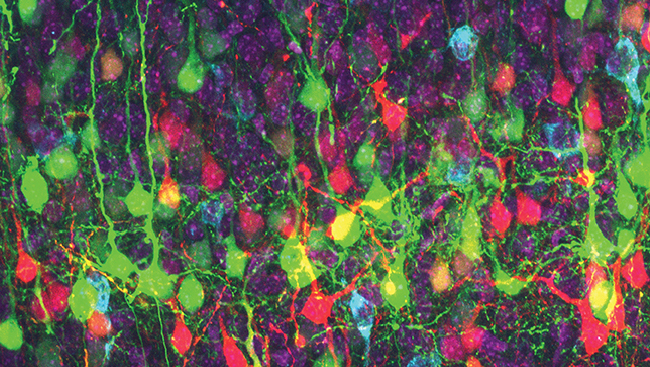 Undergraduate STEM students play a vital role in science policy and advocacy. As the next generation of scientists, we can offer unique perspectives to our senators and representatives.
I am serving as an SfN Early Career Policy Ambassador because I believe it is my responsibility and privilege to advocate on behalf of our scientific research interests. Through this fellowship, I participated in SfN's 2015 Capitol Hill Day, where I met with lawmakers and staffers to discuss advances in the neuroscience field and the critical impact that federal funding has on research.
Why Advocacy Matters
The biomedical research budget impacts the availability of opportunities like postdoctoral fellowships, which are necessary to advance careers in scientific research and ensure the successful continuation of scientific discovery. If you're looking forward to a research career, carefully consider how you can help protect essential opportunities.
How to Get Involved in Advocacy
I urge fellow students to utilize your campus communities to inspire and enable others to take action. Here are some ways to begin:
Get involved in your school's science policy society.
Benefit from workshops, speakers, and events hosted by societies that educate, inform, and empower your university's scientific community.
Establish a group if it doesn't exist. Your school should have guidelines regarding the process of establishing a student organization — from writing the constitution and bylaws to fundraising for events.
Engage in political outreach.
Participate in local, state, and national advocacy days.
Meet with your legislator. The meeting may take place in a hallway or while walking them to another meeting. Meetings are often brief, so be respectful of their time. Send a thank you note after the meeting has concluded.
Meeting with a staffer can be just as effective as meeting with your representative! The staffer will pass along your message.
Emphasize how the federal budget impacts your future career prospects.
Don't worry if you are uncertain about exactly how budget cuts have affected the lab where you work, or even the broader scientific community. Your story and your concerns are valid topics to discuss during the meeting.
Take action on a variety of issues that affect neuroscience research through the SfN Advocacy Network.
Get your PI involved.
Ask your PI if they would be willing to help you host a senator or representative on a lab tour.
Emphasize the importance of serving as a resource to your senators and representatives.
In addition to these ways to get involved, I recommend students apply for the Early Career Policy Ambassadors Program through SfN. While there are abundant science policy fellowships for graduate students, this is a unique opportunity for undergraduates. This fellowship allows all early career researchers, from undergraduate students to assistant professors, to learn the details of the political process, the role of the federal budget in scientific enterprise, and apply this knowledge firsthand in meetings at SfN's Capitol Hill Day.