Measuring Advocacy Outcomes

June 01, 2018
1:00 PM - 2:00 PM EDT
Measuring the effects of science advocacy is a challenge. To effectively allocate your resources, this webinar will explore ways to gauge performance against short- and long-term advocacy goals, manage expectations, and identify gaps in science advocacy metrics. Speakers will touch on how to evaluate advocacy outcomes and tailor your messages and approaches in light of that assessment.
Speakers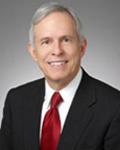 Bart Gordon, JD
Bart Gordon joined K&L Gates as partner in the Washington, D.C., office after 26 years representing the state of Tennessee in the United States House of Representatives. He served as Chairman of the House Committee on Science and Technology from 2007 to 2010. He was also a senior member of the House Committee on Energy and Commerce, and served on the House Committee on Financial Services and the House Committee on Rules, Transatlantic Parliamentary Dialogue, and NATO Parliamentary Assembly. Gordon earned his BA from Middle Tennessee State University and his JD from the University of Tennessee College of Law.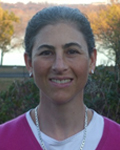 Carlisle Levine, PhD
Carlisle Levine is president and CEO of BLE Solutions in Arlington, VA. She is an international development, peacebuilding and advocacy evaluator with 26 years of international development experience and 19 years of evaluation experience. Her work has contributed to organizational strategic decision making and more effective practices for foundations, international non-governmental organizations and the U.S. Agency for International Development (USAID). Levine earned her BA in Soviet and eastern European studies from Yale University and PhD and MALD in international relations from The Fletcher School at Tufts University.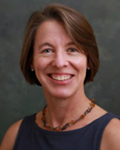 Annette L. Gardner, PhD, MPH
Annette L. Gardner is an assistant professor in the department of social and behavioral sciences and the Philip R. Lee Institute for Health Policy Studies at the University of California, San Francisco. She previously served as a director at the California Endowment's Clinic Consortia Policy and Advocacy Program. She co-authored the book, Advocacy and Policy Change Evaluation: Theory and Practice. Gardner earned her BA in biology from Reed College and her MPH in health services administration and PhD in political science from University of Hawaii at Manoa.