Inspiring Others to Be Science Advocates

April 18, 2018
12:00 PM - 1:00 PM EDT
This webinar will provide you with everything you need to build and maintain relationships with the community and get the public excited about science.
Gain insight from experts on how to inspire your scientist peers and nonscientists to engage in advocacy and outreach in support of science. Through participating in public activities such as Science on Tap and Nerd Nite, holding informal coffee meetings with your colleagues, and partaking in other activities, you can empower others to get involved.
In this webinar, expert advocates will demonstrate creative ways to attract a nonscientific audience to your events. You will hear to thoughtfully select topics and speakers and develop and implement powerful marketing strategies.
Speakers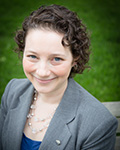 Monica Linden, PhD
Monica Linden is a senior lecturer at Brown University and a member of the Franklin School Committee, in Massachusetts. She holds a PhD in neuroscience, as well as Bachelor of Science degrees in mathematics with computer science and brain and cognitive sciences, from the Massachusetts Institute of Technology. She was an SfN Early Career Policy Ambassador in 2017 and is a member of SfN Government and Public Affairs Committee.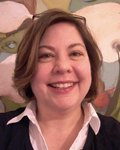 Cynthia Gibbs
Cynthia Gibbs is the founder and director of Science Pub RVA and is an informal science educator focused on developing programs that bring scientific concepts and processes into the public sphere in a way that encourages people to engage more frequently with scientific ideas. She's part of The Community Idea Stations' (the local PBS and NPR affiliate in Richmond, Virginia) award-winning Science Matters Initiative which inspires the community to value science on the radio, television, the web and through live outreach events. She has worked with more than 50 researchers from a variety of institutions, scientific fields, and career-stages to develop fun and rewarding programs for adult audiences.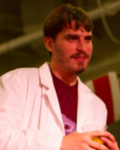 Rick Karnesky, PhD
Rick Karnesky is the co-boss of Nerd Nite East Bay, a monthly presentation series in which experts of innumerable subjects give fun, yet informative presentations while the audience drinks along. Nerd Nite is in dozens of cities around the world. Karnesky manages Drinkified Learning to bring lectures, field trips, and other educational activities to adult audiences. He serves on the science and technology member-led forum of the Commonwealth Club and is former co-host of Spectrum, a radio show and podcast about science. Karnesky is a principal member of the technical staff at Sandia National Laboratories in hydrogen and materials science. Karnesky earned his BS in engineering and applied science from California Institute of Technology and PhD in materials science and engineering from Northwestern University.