How to Be a Leader in Science Advocacy
Michael Wells, a postdoctoral fellow at the Broad Institute of Massachusetts Institute of Technology (MIT) and Harvard University, is a vocal science advocate. In this video, he shares how you can combine your unique scientific research interests and desire to help more people understand the importance of supporting neuroscience.
He emphasizes advocacy isn't only defined by meeting members of Congress face-to-face. "You can do [advocacy] at a local level, at the school board level."
Advocacy takes different forms, and Wells believes, "There are plenty of opportunities for scientists from all walks of life to become more involved in science advocacy."
For Wells, social media, especially Twitter (@mfwells5), is an incredibly important and effective year-round advocacy tool.
For example, in 2017 when he participated in SfN's Capitol Hill Day, he extended his conversations with legislators to the general public by taking over the band Passion Pit's Twitter handle. He led a conversation, called "We Need Science," to answer Twitter users' questions about mental health and explain why federal support for neuroscience research is critical for advancement.
Wells' "audience first" approach to science advocacy has sparked new understanding and connections outside of the science community. He and Passion Pit's Michael Angelakos were featured in a Teen Vogue article on bridging the gap between science research and everyday life.
He attributes his ability to communicate science to nonscientists to his upbringing. He didn't grow up in a scientific community. "Now that I'm a scientist and I've learned all of those big, fancy words, I know how to translate them to people who don't have a background in science," he explains.
Ultimately, for Wells, being a leader in science advocacy comes down to listening. "I feel like listening to the people who are impacted by mental illness has been the key to getting them to listen to me," Wells explains.
Speaker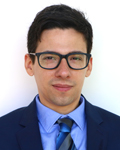 Michael Wells, PhD
Michael F. Wells is a postdoctoral fellow at the Broad Institute of MIT and Harvard and serves on SfN's Trainee Advisory Committee. He is currently generating and characterizing human induced pluripotent stem cell models of psychiatric disease and has a passion for scientific policy and communication. He previously served as a SfN Early Career Policy Ambassador. Wells also runs ReclamationSci.com, where authors can post original science communication pieces and receive feedback on the accuracy and clarity of their writing from scientists and the general public. ReclamationSci then works with corporate partners to publish certain pieces in mainstream media outlets.