Why PIs Can and Should Help Graduate Students Look Beyond Academia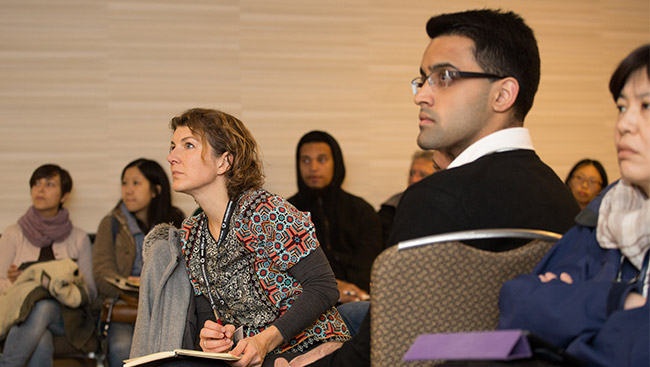 Not every graduate student will follow the footsteps of their mentor and become a professor in academia. In a competitive climate with sparse funding opportunities and limited academic faculty positions, it's just not an option for everyone.
A recent article, Rescuing U.S. Biomedical Research from its Systemic Flaws in the Proceedings of the National Academy of Sciences of the United States of America, describes the fundamental problem of the biomedical research system: the (wrong) assumption that biomedical research can expand at a significant rate indefinitely. All of us involved in this enterprise know that the demand for resources (money and space) is far larger than what can be met by the supply source (essentially, federal and state agencies).
Whether the decision is based on this reality or personal considerations, an increasing number of graduate students have decided to start their careers in industry or pursue a profession far removed from the bench. Yet, most PhD programs currently have very little to offer to develop some of the skills necessary to thrive in a non-academic professional setting. Therefore, graduate students need to start thinking about career options independently and early on in their training.
Exploring nonacademic career options is a complicated process that takes time and focus away from the experimental work and may pose a direct conflict of interest between PIs and students. This presents somewhat of a conundrum.
To run a successful lab, PIs need graduate students to generate meaningful and rigorous data that can be accepted by high impact journals. Graduate students need to work hard on their projects. But they must also dedicate time and resources to explore career paths, learn new skills, and get necessary experience to transition to a nonacademic career.
Like any conflict resolution strategy, there has to be a negotiation in place because ignoring the needs of either side will not work. Ideally, students and PIs will work together to find a balance between present responsibilities and future career.
My first-hand experience on this subject is an interesting and positive case study. Recently, Eva, a graduate student in my lab, asked me to take a three-month leave of absence for a competitive industry internship during the last year of her program. I knew that she wanted to pursue a career in industry since the beginning of her graduate training and after discussing the logistics of her absence, I agreed wholeheartedly, and off she went.
Eva found working in a lab at one of the top pharmaceutical companies to be a wonderful experience. Some of the ways that Eva benefitted included:
Learning several new experimental techniques that she later implemented in my lab.

Gaining invaluable experience running scientific experiments in an industry setting through keeping a notebook, planning experiments, handling a new hierarchy of responsibilities, and reporting strategies.

Returning thrilled and full of renewed energy to finish her project.

Realized how much she appreciated our lab environment and how much she missed her friends here.
While we lost three months' worth of experiments, Eva gained incredible experience and confidence to pursue her career aspirations. Overall, after working hard for five years, this short period away from the bench did not compromise her productivity. She deserved to take advantage of this rare opportunity.
I firmly believe that a happy and grateful student makes for a productive student. We need to remember that PIs are "teachers" first. If we want our students to succeed, they have to be happy to work with us and feel that they are truly appreciated. Eva will soon graduate and start a career and I hope that she will remember my lab fondly. In the long run, when she becomes a successful scientist, we may end up collaborating or exchanging trainees, who knows!