Training the Trainers: How to Adapt to an Evolving Landscape
Preparing trainees for a variety of career trajectories can help faculty, program directors, and chairs support them through evolving challenges and needs.
Fortunately, tools and approaches exist — and continue to innovate — to guide trainers in adapting program curricula so that trainees understand and are prepared for broad career options, mentoring models reflect a changing training landscape, and stakeholder buy-in is achieved.
In this workshop, Victoria Prince and Jami Armbrester share best practices from their institutions' efforts and advice on how to incorporate key elements in your program.
Hear from Prince about NIH Broadening Experiences in Scientific Training (BEST) grants, specifically how the University of Chicago's myCHOICE program through a BEST grant is making a difference through seminars, experiential learning, and other offerings.
Learn from Armbrester ways to encourage use of individual development plans (IDPs) among faculty and staff to facilitate goal-setting, career planning, and difficult but necessary conversations.
Speakers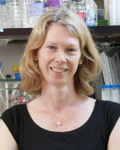 Victoria Prince, PhD
Victoria Prince is a professor in the department of organismal biology and anatomy and dean for graduate affairs in the biological sciences division at the University of Chicago. Research in her lab focuses on understanding how vertebrate embryos are properly patterned along the primary body axis, from head to tail, using the zebrafish as a model system. Prince received her BSc and PhD from London University and completed her postdoctoral training at Princeton University in the department of molecular biology.
Jami Armbrester
Jami Armbrester is the associate director of the Career and Professional Development Office of Postdoctoral Education at the University of Alabama at Birmingham. Armbrester is establishing a program that builds career planning, management, and professional development tools for trainees and graduate students across UAB.