Toward Novel Therapies in Psychiatry: Zooming into Brain-Periphery, Dysfunction, and Crosstalk

May 06, 2020
11:00 AM - 12:00 PM EDT
Malfunctioning of neuronal circuits and peripheral systems (e.g metabolism, immune, or microbiota) underlie aspects of psychiatric disorders. One of the major challenges in neuroscience is understanding the mechanisms and temporal dynamics of such changes within discrete neuronal connections, or within precise peripheral players. Such understanding can reveal new therapeutic strategies and refine existing ones.
After attending this webinar, participants will be able to:
Delineate the main brain circuitries affected in psychiatric disorders.
Describe how external stimuli may disturb the function of brain connection and periphery.
Identify how the periphery, particularly the immune system, can control brain function.
Define some of the targets (brain and periphery level) exploitable for therapeutic purposes.
Explain the new avenues neurobiology is providing for treatment.
Describe how different kinds of food-related information modulate the brain's hunger circuit
Explain the new avenues neurobiology is providing for treatment.
Speakers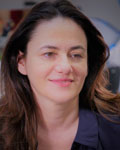 Asya Rolls, PhD
Asya Rolls is an associate professor of neuroscience in the Rappaport faculty of medicine of the Technion - Israel Institute of Technology and a HHMI-Wellcome International Scholar. Rolls's research focuses on the physiological mechanisms whereby emotions and thoughts affect physical health. Her laboratory uses chemogenetic, optical, and behavioral approaches to investigate how specific brain activity affects the immune response. She earned her BS in biology from the Technion - Israel Institute, her PhD in Neuroimmunology from the Weizmann institute, and her postdoctoral training in Neuroscience from the Stanford university.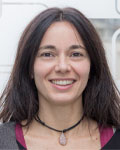 Laura Cancedda, PhD
Laura Cancedda is a tenured senior researcher and principal investigator of the Italian Institute of Technology. Cancedda is also a researcher at the Dulbecco Telethon Institute, Italy. Her research focuses on the mechanisms underlying brain development in physiology and in some pathological conditions such as Down syndrome and autism spectrum disorders. Cancedda graduated in medicinal chemistry from the University of Genoa, Italy, gained her PhD in Neurophysiology from the Scuola Normale Superiore of Pisa, Italy, and completed postdoctoral training from the University of California, Berkeley, USA.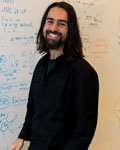 Manuel Mameli, PhD
Manuel Mameli is a professor of neuroscience in the department of fundamental neuroscience at the University of Lausanne, Switzerland. After an initial training as a synaptic physiologist in New Mexico, Mameli earned his PhD in neuroscience from the University of Geneva, Switzerland, where he also pursued his postdoc studies depicting the synaptic basis of cocaine addiction. He created his own research laboratory at Inserm in Paris and his research focuses on understanding the causalities between synaptic function, neuronal circuit reorganisation and motivated states in physiology and disorders like depression and addiction.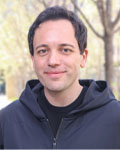 Zachary Knight, PhD
Zachary Knight is an associate professor in the department of physiology at University of California, San Francisco and an Investigator of the Howard Hughes Medical Institute. Knight's research focuses on the neurobiology of homeostasis, including especially the mechanisms that govern hunger, thirst, and body temperature. He received his B.A. in Chemistry from Princeton University, his PhD in Chemistry and Chemical Biology from UCSF, and performed postdoctoral training at the Rockefeller University.