Teaching Neuroscience to Nonscientists: From Botox to Behavior
"From Botox to Behavior" at Emory University is not just a required course for non-neuroscience students. It's a way to get liberal arts students connected to and excited about the field.
With the class designed to foster discovery and engagement around various content areas, Roesch's students are empowered to apply their learnings in the real world.
For instance, exposure to basic neuroscience concepts help her students better understand and communicate about neurological diseases they or their loved ones may encounter. They can also see the positive impact of basic science research on society, which means they are potential advocates for greater public support for science.
These benefits, in turn, translate into a positive teaching experience.
Watch this video with Roesch to get inspiration and advice.
Speaker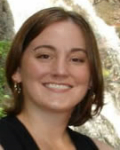 Leah Anderson Roesch, PhD
Leah Anderson Roesch is a lecturer in the neuroscience and behavioral biology program (NBB) and director of undergraduate research for NBB at Emory University's College of Arts and Sciences. She earned her PhD in neuroscience from Emory University. In addition to her research interests in the molecular basis of neurodegenerative disease, Roesch is driven to improve science education and literacy. She uses student-centered, active-learning teaching methods and supports students in inquiry-based exploration of the topics in vitro and in vivo.