June 07, 2022
3:00 PM - 4:00 PM ET
Students often find neuroanatomy a daunting exercise of rote memorization in a dead language. This workshop is designed to enliven the teaching neuroanatomy. We recast the topic by extending it to the cellular and sub-cellular levels as well as animating it by learning to build a brain. We will rejuvenate pedagogical practices delivered both online and in person.
Learning objectives:
Participants will learn means of making neuroanatomy a more approachable topic.
Participants' perspectives on neuroanatomy will be broadened.
Participants will know ways to make studying neuroanatomy an exciting area of focus.
After watching this webinar, head to the "Follow-up Discussion" tab on this page for a Q&A with the speakers. More resources can be found on the Neuronline Community.
Join us for an interactive follow-up discussion and Q&A with the speakers from Teaching Neuroscience: Reviving Neuroanatomy. This webinar originally took place April 13, 2022. If you missed it, head to the Overview tab to watch the full webinar.
Want to learn more or discuss this topic? More resources can be found on the Neuronline Community
Speakers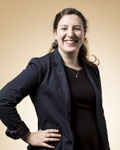 Kaitlyn Casimo, PhD
Kaitlyn Casimo leads training and education programs at the Allen Institute. Casimo develops programs and materials for scientists to learn how to use the open data resources and tools produced by the Allen Institute for Brain Science (brain-map.org) and Allen Institute for Cell Science (allencell.org). She also leads the programming and resources for high school and college educators, available at alleninstitute.org/learn. She received her PhD in neuroscience from the University of Washington, where she also received certificates in neural computation & engineering and science, technology, and society studies.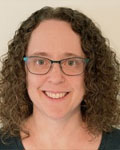 Erika Fanselow, PhD
Erika Fanselow is an associate professor in the department of neuroscience at the University of Pittsburgh. Fanselow previously worked as an assistant professor in the department of neurobiology at the University of Pittsburgh and as a neurophysiology consultant. Her research focused primarily on the roles different kinds of inhibitory neurons play in regulating neocortical circuit activity. She earned her PhD in neurobiology from Duke University. She completed her postdoctoral training at Brown University.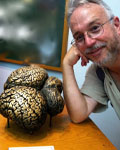 William Grisham, PhD
William Grisham is an addjunct professor at the University of California, Los Angeles. Grisham's main research interests lie in pedagogy and comparative neuroanatomy. He received his undergraduate degree in psychology from Colorado State University and his PhD in psychology from Bryn Mawr College. He completed his postdoctoral training at UCLA.
Marc Nahmani, PhD
Marc Nahmani is an assistant professor of neurobiology at the University of Washington, Tacoma. Nahmani's lab focuses on the nanoscale morphology and function of synapse development, non-synaptic forms of neuronal communication, and synaptopathologies. He earned is BS in psychology from the University of Maryland, College Park, his PhD in sensory systems neuroscience from the University of Virginia, and was a postdoctoral fellow in the Turrigiano lab at Brandeis University.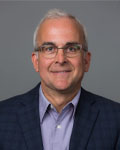 Leonard E. White, PhD
Leonard White is an associate professor in neurology and the director of undergraduate studies in neuroscience at Duke University. White's main research interests lie in structure/function relationships within neural circuits and systems. His current work utilizes ultra-high-resolution magnetic resonance imaging to explore the structure and connectivity of human and non-human brains. He received his PhD from Washington University before coming to Duke for postdoctoral fellowship and faculty appointment.
Who can attend this webinar? All webinars in this series are complimentary to SfN members. Join or renew for access. This webinar is $15 for non-members
Will the webinar be available on-demand? Yes, this webinar will be available on demand 1 week from the live broadcast
Will a certificate of attendance be offered for this event? No, SfN does not provide certificates of attendance for webinars.
How do I access the conference on the live day? After registering, you will receive a confirmation email with the event link and the option to download calendar reminders.
What are the technology requirements for attending? These webinars are hosted on Zoom Webinar. Instructions for joining and participating in a webinar can be found here.
Can I ask the presenters questions? Yes! You can submit any questions before the webinar through the registration form. During the webinar, you can submit questions through the Q&A box.
I have other questions not answered here. Email digitallearning@sfn.org with any other questions.
Review SfN's Code of Conduct, rules for virtual events in the Digital Learning Community Guidelines, and communications policies regarding dissemination of unpublished scientific data, listed below. SfN asks that conference attendees respect the sensitivity of information and data being presented that are not yet available to the public by following these guidelines:
Do not capture or publicly share details of any unpublished data presented.
If you are unsure whether data is unpublished, check with the presenter.
Respect presenters' wishes if they indicate that the information presented is not to be shared.
Webinar Refund Policy
What is the cancellation/refund policy for webinars?
If SfN changes fundamental details of the webinar (date, time, or speakers), non-member registrants may request a registration refund. To request a refund, please email digitallearning@sfn.org at least 48 hours before the event. Otherwise, refunds are not provided. All webinars are complimentary to SfN members.
SfN webinars can be watched on-demand if someone is unable to attend the live broadcast.