Supporting Emotional Well-Being in Trainees

October 09, 2019
2:00 PM - 3:00 PM
Resilience is the process of adapting well in the face of adversity. Students need information, guidance, encouragement, and support to develop their resilience and wellness practices, especially in the face of messages that such practices are shameful, trivial, or unnecessary. In this webinar we will discuss recent data on graduate student health, wellness, and vulnerable populations and share approaches to building programs to address these concerns.
After attending this webinar, participants will be able to:
Articulate why wellness and resilience training are important components of the training experience for students pursuing biomedical research careers.
Describe the prevalence of mental health issues in trainees.
Identify the characteristics of at-risk populations.
List programs that aim to support trainees' wellness.
Explain how wellness initiatives and resources can be coordinated within complex systems to best serve diverse populations that have unique needs.
Speakers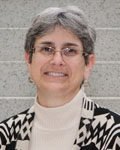 Janet Clark, PhD
Janet Clark is the director of the office of fellowship training for the National Institutes of Mental Health (NIMH). In her current role, she is responsible for developing and overseeing a multidisciplinary training program in NIMH's Intramural Research Program (IRP). In addition, she founded and served as director of the NIMH IRP Translational Neuropsychopharmacology Initiative to re-invigorate psychiatric drug discovery. Prior to joining NIMH, she was an associate professor in the pharmacology and physiology department at Drexel University College of Medicine (DUCOM), director of the pharmacology and physiology graduate program, and co-director and co-founder of the drug discovery and development graduate program. Clark started in the pharmaceutical industry where she spent 10 years at Merck Research Laboratories supporting drug discovery efforts in neuropharmacology through preclinical research.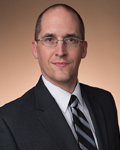 Nathan Vanderford, PhD
Nathan Vanderford is assistant professor of toxicology and cancer biology in the College of Medicine at the University of Kentucky. He is coauthor of ReSearch: A Career Guide for Scientists (Academic Press), which focuses on guiding trainees' career development. He has also published several articles on improving graduate education in journals including Science, Nature, and Nature Biotechnology. Vanderford earned his BS in agricultural biotechnology and his PhD in biochemistry from the University of Kentucky and completed postdoctoral training at Vanderbilt University.
Paul J. Barreira, MD
Paul J. Barreira is executive director of Harvard University Health Services. He is also the Henry K. Oliver Professor of Hygiene and an associate professor of psychiatry at Harvard Medical School. His research interests include systems of care for co-occurring mental illness substance abuse, effectiveness of psychiatric rehabilitation programs, and evaluation of university mental health services, particularly in graduate schools. He earned his BS from Boston College and his medical degree from Georgetown University Medical School.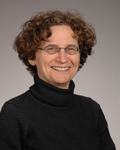 Sharon Milgram, PhD
Sharon Milgram is director of the Office of Intramural Training and Education at the National Institutes of Health. She previously worked as a professor at the University of North Carolina, Chapel Hill. Milgram's current work focuses on developing career development, leadership, mentoring, and wellness and resilience programs for trainees and faculty in the biomedical sciences.