Strategies for Programs to Support Early Career Neuroscientists
In this workshop, hear about key strategies postdoctoral training programs can use to help their trainees launch and sustain a successful career. You'll learn about specific programs and policies that can reduce barriers to and create more opportunities for successful transitions to independent research careers. The panel discussion is based on The National Academies report, The Next Generation of Biomedical and Behavioral Science Researchers: Breaking Through.
Speakers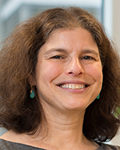 Rosalind Segal, MD, PhD
Rosalind A. Segal is a neurobiology professor at Harvard Medical School and Dana Farber Cancer Institute, and the Harvard Medical School Dean for Graduate Education. Her research has focused on the specialized properties of long axons. She uses sophisticated compartmented culture systems to analyze local protein synthesis critical for axonal survival and has developed novel therapies for chemotherapy induced peripheral neuropathy and other neurodegenerative disorders. In addition to her research, Segal is devoted to educating the next generation of neuroscientists. She has mentored numerous graduate students and postdocs and serves as a faculty advisor for the Harvard Women in Neuroscience program. Segal graduated summa cum laude from Harvard-Radcliffe College and received an MD and a PhD from Weill Cornell Medicine and Rockefeller University, respectively.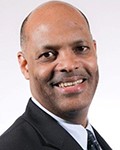 Kenneth Maynard, PhD
Kenneth Maynard is a senior director in global patient safety and evaluation at Takeda Pharmaceuticals, Inc., where he's held several roles. He began there in 2014 as a global program leader in the central nervous system therapeutic area unit. Previously, Maynard worked at Sanofi, a top five global pharmaceutical company in central nervous system research and development and external innovation. Formerly, he was an assistant professor in neurosurgery at Massachusetts General Hospital and Harvard Medical School. With more than 50 scientific publications, Maynard has served as a reviewer for several peer-reviewed, international journals. He is a fellow of the American Heart Association, Councilor of the Society for Neuroscience, and serves on the advisory boards of Worcester Polytechnic Institute's College of Arts & Sciences, and the National Institute of Nervous Disorders and Stroke. He previously served on the National Institute of Mental Health Neuropsychopharmacology Taskforce, Executive Committee of the International Dose-Response Society, the NIH Director's Program on Broadening Experiences in Scientific Training and the National Academies of Sciences Committee on the Next Generation of Biomedical and Behavioral Sciences Researchers. He completed his undergraduate, master's, and doctorate degrees from the University of London, University College.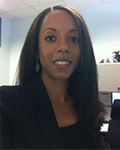 Letitia A. Weigand, PhD
Letitia A. Wigand is a program manager in the National Institute of Neurological Disorders and Stroke (NINDS) Office of Training, Career Development, and Workforce Diversity. She earned her PhD in physiology from the Johns Hopkins University Bloomberg School of Public Health and received postdoctoral training at the George Washington University in the Department of Pharmacology before joining NINDS in 2013. Her research interests have ranged from pulmonary physiology and pharmacology to neuroimmune interactions in the lungs to CNS control of heart rate.