Rigorous Experimental Design in the Era of CRISPR, Big Data and COVID-19

January 01, 2022
12:00 PM - 1:00 AM
The webinar "Rigorous Experimental Design in the Era of CRISPR, Big Data and COVID-19", originally scheduled for November 18, 2020, has been postponed until 2021. We apologize for any inconvenience this may cause and are working on determining a new date and time for this webinar.
This webinar is exclusive for SfN members. Please log in or join or renew your membership below for access.
Scientific rigor requires effective experimental or study design, logical reasoning, and sound strategies for analysis of errors for critical testing of specific models, in addition to adequate statistical methodology. Yet, didactic training in these essential research skills, beyond statistics, is given little emphasis in the education of science practitioners. Deficient logic frequently impairs actual experiments, grant proposals, and published studies. Development of effective research designs is particularly challenging for junior researchers writing grants. Inadequate understanding of the logic of the scientific process is widespread, and even impacts public health decisions, as evidenced by major errors and confusion in addressing the COVID-19 pandemic. This webinar addresses those challenges and introduces educational approaches to strengthening our comprehension of the principles of scientific inquiry necessary for the critical testing of explanatory models.
Panelists will present a general rubric for the critical evaluation of experimental design and will share exercises for teaching the necessary logic and error analysis in research practice. Examples will illustrate the process, as well as the benefits, of going from omic studies to rigorous hypothesis testing.
Resources, including exercises and a basic rubric for tests of explanatory models, will be available through a new website.
Participants of this webinar will learn how to:
Critically assess tests of explanatory models that emerge from discovery-based studies
Diagnose logical flaws in experimental and study designs
Diagram the logic of published studies
Access to the full article is available to SfN members.
Neuronline is a benefit of SfN membership. Renew your membership now to make sure you don't lose access.
Speakers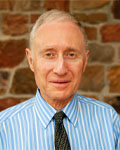 Tom Abrams, PhD
Tom Abrams, did his graduate work at the University of Washington and his postdoctoral research with Eric Kandel at Columbia University. He studies molecular mechanisms of synaptic plasticity that contribute to associative learning and to attention, using a simple model system, the marine snail Aplysia. His current work on the transcriptome of Aplysia has led to insights into the evolution of synapses. For the past two decades at the University of Maryland School of Medicine, Tom Abrams has been developing innovative approaches for neuroscientists, and biomedical researchers more generally, to strengthen their effectiveness in developing explanatory models (i.e. mechanistic hypotheses) in their research, and in designing experiments to rigorously test those models. Although this effort began with PhD students, he has adapted this approach to benefit faculty.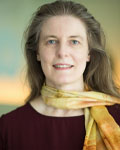 Gundula Bosch, PhD
Gundula Bosch is an adjunct professor at Johns Hopkins University, where she serves as the director of the R3ISE Graduate Science Program as well as the R3 Center for Innovation in Science Education. A biochemist by training, she earned her PhD in biology from the Technical University of Munich and the Max Planck Institute of Biochemistry, and her master's degree in education for the health professions from Johns Hopkins, where she also serves as an adjunct instructor for adult learning and educational scholarship. Her program strives to bring more critical and philosophical thinking, interdisciplinary practice, and social responsibility into graduate training in biomedicine, health science, and engineering. Bosch's interests focus on the development, oversight, and evaluation of science and health education programs.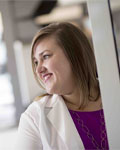 Kirsten Koehler, PhD
Kirsten Koehler is an associate professor in the environmental health and engineering department at Johns Hopkins Bloomberg School of Public Health. Koehler's research goals are to improve exposure assessment methods to inform occupational and public health policy. Her research interests include improving spatiotemporal exposure assessment and investigating the influence of micro-environment on personal exposures. She is also interested in developing novel aerosol samplers to improve the relationship between exposures and health effects, including low-cost technologies and samplers that use polyurethane foams to mimic the size-specific deposition of aerosol in the human respiratory tract. She completed a M.S. and Ph.D in atmospheric science and a Postdoctoral Fellowship in environmental health science at Colorado State University.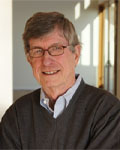 Roger Nicoll, MD
Roger Nicoll received his medical training at the University of Rochester School of Medicine and his research training at the National Institutes of Health. Following work with Nobel laureate John Eccles he joined the University of California at San Francisco. He has used in vitro brain slice preparations to define the numerous neurotransmitters that mediated synaptic transmission and characterized how these neurotransmitters control neuronal excitability and plasticity. He has discovered a family of auxiliary receptor proteins that are essential for both basal and activity-dependent trafficking of synaptic glutamate receptors, a process thought to underlie certain forms of learning and memory.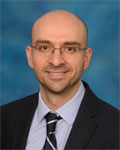 Alexandros Poulopoulos, PhD
Alexandros Poulopoulos is an assistant professor of pharmacology at the University of Maryland School of Medicine. Poulopoulos earned his BS in biology at University of Athens, obtained his PhD at the University of Göttingen and Max Planck Institute, and completed postdoctoral training at Harvard University. His research aims to understand how neural circuits form in the brain, and to identify the circuitry and mechanisms that underlie conditions such as epilepsy, autism, and schizophrenia.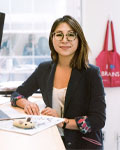 Elaine Y. Hsiao, PhD
Elaine Y. Hsiao is De Logi associate professor of biological sciences in the department of integrative biology & physiology. Hsiao leads a laboratory studying fundamental interactions between the microbiome, brain and behavior, and their applications to neurological disorders. Her early work on neuroimmune contributions to neurodevelopment and behavior led to the finding that postnatal modification of the microbiota improves gastrointestinal and behavioral symptoms in mouse models of genetic and environmental risk factors for autism. Inspired by the interplay between the microbiota and nervous system, the Hsiao laboratory is mining the human microbiota for microbial modulators of host neuroactive molecules, investigating the impact of microbiota-immune system interactions on neurodevelopment and examining the microbiome as an interface between gene-environment interactions in neurological diseases.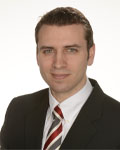 Mark Kvarta MD, PhD
Mark Kvarta is a fourth-year psychiatry resident and the inaugural trainee in the Physician Scientist Training Program at UMMC/Sheppard Pratt. Kvarta works with Elliot Hong at the Maryland Psychiatric Research Center as his research mentor investigating how environmental and genetic risks are integrated at the circuit level to contribute to symptoms in human subjects with depression. He graduated from Cornell University with a BA in biological sciences and a concentration in neurobiology and behavior. Kvarta joined the Program in Neuroscience with Scott Thompson as his mentor investigating the impact of chronic stress and antidepressant treatment on neurobiology and behavior in animal models of depression, receiving his MD and PhD in neuroscience.