Optogenetic Dissection of Brain Circuits Causing Levodopa-Induced Dyskinesia
In this video, Ally Girasole using the FosTRAP system to study the role of striatal neurons in levodopa-induced dyskinesia.
Speaker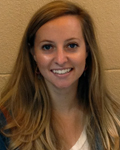 Allison E. Girasole
Ally Girasole is a neuroscience PhD student at the University of California, San Francisco in Alexandra Nelson's lab, where she studies the cellular and microcircuit mechanisms of levodopa-induced dyskinesia. She previously worked with Zayd Khaliq at NIH, studying midbrain dopamine neurons and their presynaptic connections. Girasole earned her BS in biology at Ithaca College.