Next Generation Optogenetics: Tools and Applications Lightning Talks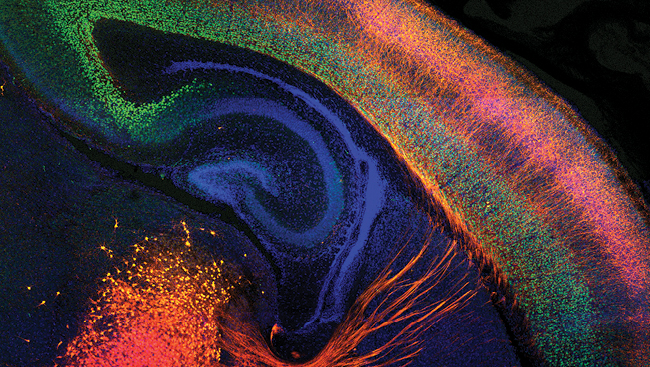 Optogenetics tools and techniques enable the precise manipulation of living cells and the investigation of neural circuitry and brain function. This collection of videos highlights how researchers are using novel optogenetics techniques to push the field of neuroscience forward.
These videos are a complement to the virtual conference "Next Generation Optogenetics: Tools and Applications," which took place on September 20, 2018.
Optogenetics: A Look Forward and a Look Back

In this keynote presentation, Karl Deisseroth discusses the history and future of optogenetic tools in neuroscience research.

Near-Infrared Upconversion Optogenetics

In this video, Shuo Chen discusses his work developing upconversion nanoparticles for use in deep brain optogenetic stimulation.

Sympathetic Optogenetics for Neuroimmunity

In this video, Ana Domingos describes her research using optogenetics to study the relationship between the immune system and sympathetic nervous system.

Optogenetic Dissection of Brain Circuits Causing Levodopa-Induced Dyskinesia

In this video, Ally Girasole using the FosTRAP system to study the role of striatal neurons in levodopa-induced dyskinesia.

Multiphoton Optogenetic Silencing of Groups of Neurons In Vivo

In this video, Ian Oldenburg discusses the development of a method to selectively silence a group of neurons using optogenetic tools.

All-Optical Electrophysiology of Cortical Layer 1 Neurons

In this video, Linlin Fan discusses her work using an all-optical system to perform electrophysiological studies of cortical neurons.