This event took place on September 27, 2019 and is no longer available on-demand.
Read session recaps and continue the discussion in the Neuronline Community.
The ability to create pluripotent stem cells from human cells has radically changed the landscape of studying the mechanisms of human diseases. Induced pluripotent stem cells (iPSCs), organoid technology, and cellular reprogramming methods are providing new insight into how the brain develops, matures, and ages, and how these patterns are altered by neurological disorders. By using human cells rather than animal models, these techniques allow researchers to better capture the genetic diversity of the human population. This virtual conference will explore how leaders in the field are using cellular reprogramming methods to understand the genetic, molecular, and cellular underpinnings of neurological disorders, as well as to screen for potential treatments.
This virtual conference serves as a complement to SfN's Training Series: Stem Cells and Reprogramming Methods for Neuroscience. While it is recommended you view some resources before attending the virtual conference, you can participate without doing so.
Watch short videos from neuroscientists in the field as they describe important methods, concepts, and data from their lab. The videos are available on Neuronline.
---
Contact us if you have questions. Email digitallearning@sfn.org or call (202) 962-4000.
This conference is intended to be applicable to individuals who are interested in development and use of iPSCs, organoids, or other in vitro models used in neuroscience research.
Hear from leaders in the field and gain new insight for your research.
Ask questions and get answers from experts — each session will be accompanied by a Q&A opportunity.
Network with other attendees from around the world in the interactive networking lounge.
Avoid travel costs and learn about cutting-edge research from the comfort of your home, classroom, or lab.
Host watch parties with students and colleagues — only one registration is required. Please find information about watching in a group and using second screen participation links for individuals who are not registered here.
Enjoy six months of on-demand access. Can't make it for the live day or want to watch the talks again? All sessions and data blitz videos are immediately available on demand.
Click on each session title to reveal its description.
---
Session 1: Basics and Bottlenecks — New Developments and Challenges
Speakers: Kristin Baldwin and Lorenz Studer
Time: 11 a.m. – noon EDT
---
Session 2: Novel Human Cell Models of the Developing Human Cortex
Speakers: Guo-li Ming and Arnold Kriegstein
Time: 12:15 – 1:15 EDT
---
Session 3: Investigating Pathomechanisms of Neurodevelopmental and Neuropsychiatric Diseases Using Human Cell Models
Speakers: Silvia Cappello and Marius Wernig
Time: 1:30 – 2:30 EDT
---
Session 4: Therapeutic Discovery for Neurodegenerative Disorders Using Pluripotent Stem Cell-Based Phenotypic Screening
Speakers: Justin Ichida and Paul Tesar
Time: 2:45 – 3:45 EDT
---
Session 5: Using iPSC Techniques to Study the Genetics of Neurodegenerative Disorders
Speakers: Hideyoku Okano and Tracy Young-Pearse
Time: 4 – 5 EDT
---
Data Blitz Sessions
This virtual conference will include short data blitz videos accessible to attendees. These videos feature neuroscientists in the field providing a research summary. The videos are available on demand, so you can watch them throughout the live day or after the conference.
Data blitz videos will be provided by: Shan Bian, Fred Etoc, Evangelos Kiskinis, Pedro Rifes, Ryan Smith & Kosuke Funato, Faranak Fattahi, Hiroko Nobuta, and Iva Kelava
Speakers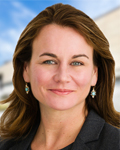 Kristin K. Baldwin, PhD
Kristin Baldwin is a professor in the department of neuroscience at Scripps Research, where she is also an investigator at the Dorris Neuroscience Center, and an adjunct professor of neuroscience at the University of California, San Diego. Baldwin's research interests lie at the intersection of molecular neurobiology, genomics, and stem cell biology/reprogramming. Her lab uses cloning, direct reprogramming, and genome editing to address questions of cellular diversity and genome stability in mice and humans. She received her BS in economics and zoology from Duke University and her PhD in immunology from Stanford University, and conducted postdoctoral work in neurobiology with Richard Axel at Columbia University.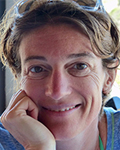 Silvia Cappello, PhD
Silvia Cappello is a research group leader at the Max Planck Institute of Psychiatry, in Munich, Germany. The major focus of her laboratory is to understand the basic molecular and cellular mechanisms regulating the development of the human brain. Cappello studied biotechnology at the University of Bologna, Italy, and carried out her PhD in the department of pharmacology at the University of Padua, Italy and in the laboratory of Magdalena Götz, at the Max Planck Institute of Neurobiology and the Helmholtz Center. As a postdoctoral fellow, she studied mechanisms regulating neurogenesis and neuronal migration with Magdalena Götz and in the laboratory of Richard Vallee at Columbia University.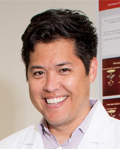 Justin Ichida, PhD
Justin K. Ichida is an assistant professor of stem cell biology and regenerative medicine at the Keck School of Medicine at the University of Southern California. Ichida researches the etiology, pathogenesis, genetics, and treatment of neurodegenerative diseases, with a focus on amyotrophic lateral sclerosis (ALS). His work has garnered several awards, including a Pathway to Independence Award from the National Institutes of Health, the New York Stem Cell Foundation Innovator Award, and the Champion for a Cure Award from the ALS Association. He completed his PhD and postdoctoral studies at Harvard University.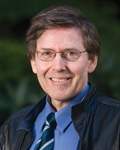 Arnold Kriegstein, MD, PhD
Arnold Kriegstein is the John Bowes Distinguished Professor in Stem Cell and Tissue Biology and founding director of the Eli and Edythe Broad Center of Regeneration Medicine and Stem Cell Research at the University of California, San Francisco (UCSF), and a member of the National Academy of Medicine. Kriegstein received his BA from Yale University and his MD and PhD degrees from New York University. He has held academic appointments at Stanford University, Yale University, and Columbia University, joining the neurology department at UCSF in 2004. His research focuses on the way in which neural stem and progenitor cells in the embryonic brain produce neurons, and ways in which this information can be used for cell-based therapies to treat diseases of the nervous system.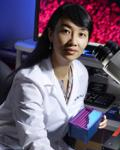 Guo-li Ming, MD, PhD
Guo-li Ming is currently Perelman Professor of Neuroscience and a member of Institute of Regenerative Medicine at the University of Pennsylvania School of Medicine. She completed her medical training in child and maternal care at Tongji Medical University, in China, earned her PhD from the University of California, San Diego, and completed her postdoctoral training at the Salk Institute for Biological Studies. The research in her laboratory centers on understanding the molecular mechanisms underlying neuronal development and its dysregulation using mouse systems and patient-derived induced pluripotent stem cells.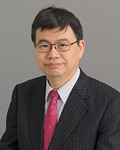 Hideyuki Okano, MD, PhD
Hideyuki Okano is a professor of physiology and dean of the Keio University School of Medicine. He also is a project leader of Japan's Brain Mapping by Integrated Neurotechnologies for Disease Studies (Brain/MINDS) project. He received his MD in physiology and his PhD in molecular biology from Keio University, and completed postdoctoral work in the lab of Craig Montell at the Johns Hopkins University School of Medicine. His research focuses on regenerative medicine as it includes neural stem cells and induced pluripotent stem cells (iPSCs), spinal cord injury, developmental genetics, and RNA-binding proteins. Through his work he aims to establish and provide patient-specific iPSCs and genetically modified nonhuman primate models for neuroscience and to explore the pathogenic mechanisms of neurological and psychiatric disorders.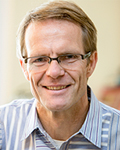 Lorenz P. Studer, MD
Lorenz Studer is the director of the Center for Stem Cell Biology and a member of the developmental biology program at the Memorial Sloan Kettering Cancer Center. His lab has established many of the currently available techniques for turning pluripotent stem cells into the diverse cell types of the nervous system. His primary research interest is in regenerative medicine, and he leads a multidisciplinary consortium to pursue the clinical application of human stem cell-derived dopamine neurons for the treatment of Parkinson's disease.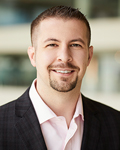 Paul Tesar, PhD
Paul Tesar is the Dr. Donald and Ruth Weber Goodman Professor of Innovative Therapeutics at Case Western Reserve University (CWRU) School of Medicine, in the department of genetics and genome sciences. Tesar earned his BS from CWRU and his PhD from the University of Oxford. He joined the CWRU School of Medicine faculty in 2010 as a Mt. Sinai Health Care Foundation Scholar and has co-founded a Cleveland-based biotechnology company, Convelo Therapeutics, to discover and develop new therapies for disorders of myelin.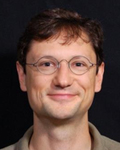 Marius Wernig, MD, PhD
Marius Wernig is an associate professor of pathology at the Institute for Stem Cell Biology and Regenerative Medicine at Stanford University. He graduated with an MD/PhD from the Technical University of Munich, where he trained in developmental genetics in the lab of Rudi Balling. After completing his residency in neuropathology and general pathology at the University of Bonn, he was a postdoctoral fellow in the lab of Rudolf Jaenisch at the Whitehead Institute for Biomedical Research/Massachusetts Institute of Technology. He joined the Stanford faculty in 2008.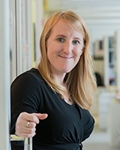 Tracy Young-Pearse, PhD
Tracy Young-Pearse is an associate professor in the Ann Romney Center for Neurologic Diseases at Brigham and Women's Hospital and co-director of the Nervous System Diseases Program at the Harvard Stem Cell Institute. Her lab uses human stem cells to study the functions of genes involved in neurodegenerative and neurodevelopmental diseases. She received her undergraduate degree from Skidmore College and went on to earn her PhD in genetics at Harvard Medical School, where she worked in the lab of Constance Cepko. She completed her postdoctoral fellowship under the mentorship of Dennis Selkoe before starting her own lab in 2010.
Presentations and Q&A Sessions:

Watch presentations and

ask speakers your questions live during the virtual conference. View the agenda for a full list of speakers and sessions.
Data Blitzes: Watch short videos on research related to the conference topic at any point after the virtual conference environment opens.
Networking Lounge: Meet colleagues and conference faculty in the virtual lounge.
Resources: Download additional information and resources chosen by speakers.
Trivia: Play a game to test your knowledge.
Exhibits: Explore booths to learn more about the Annual Meeting and Neuronline.
On-Demand Access: All sessions and data blitz videos are available on demand for six months following the conference.
Review SfN's Code of Conduct, rules for virtual events in the Digital Learning Community Guidelines, and communications policies regarding dissemination of unpublished scientific data, listed below. SfN asks that conference attendees respect the sensitivity of information and data being presented that are not yet available to the public by following these guidelines:
Do not capture or publicly share details of any unpublished data presented.
If you are unsure whether data is unpublished, check with the presenter.
Respect presenters' wishes if they indicate that the information presented is not to be shared.
When will the conference open? The conference will open for registrants on Friday, September 27, at 10:30 a.m. Sessions will run live from 11 a.m. to 5 p.m. EDT.
How long is the conference available on demand? After the live day, each conference will be available on demand for six months.
How do I access the conference on the live day and on demand? To enter the conference either live or on demand, use the login button found in your registration confirmation email and enter your email address in lowercase letters. Your login information should not be shared and can only be entered by one person at a time. You may access the conference as many times as you would like.
How can I broadcast the event to a group and allow group viewers to participate in the sessions? A virtual conference access link can be used to broadcast the event on one device at a time. Please find information about watching in a group and using second screen participation links for individuals who are not registered here.
How do I find my receipt for the virtual conference? Receipt information is included in your registration confirmation email.