Neuroscience Training Programs Without Borders

March 18, 2015
12:00 PM - 1:00 PM
The field of neuroscience embodies a very active international scientific community that drives the need for neuroscience training programs to internationalize their training efforts. Increasing efforts to attract and acclimate students will leverage diverse scientific collaboration with academic success.
This webinar showcases two neuroscience training programs, and describe how each support their international student body by addressing language barriers, pre-course requirements, and general adaptation to a new country. The program also features the perspectives of two students.
Speakers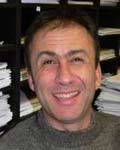 Serge Charpak, PhD
Serge Charpak is the director of the Neurophysiology and New Microscopies Laborator at Ecole des Neuroscience de Paris. His laboratory is trying to understand how a sensory stimulus, like an odor, generates activity in a small cellular network. By using and developing optical tools combined with electrophysiological recordings, Charpak observes the neuron and astrocyte activities in vitro and in vivo.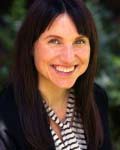 Laura Colgin, PhD
Lauren Colgin's work uses multisite tetrode recordings from behaving animals to investigate how brain rhythms affect memory operations, particularly in the hippocampus and entorhinal cortex. The main goals of her work is to understand the functional significance of the different types of rhythms within the entorhinal-hippocampal network and to uncover their underlying mechanisms. Understanding the relationship between brain rhythms and behavior, and determining which circuits are involved, is expected to provide novel insights into diseases associated with aberrant rhythmic activity, such as schizophrenia, autism, and Alzheimer's disease.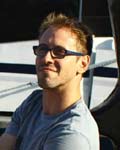 Timothy O'Leary, PhD
Timothy O'Leary is a postdoctoral researcher at Brandeis University in Waltham, Massachusetts. After training in mathematics, O'Leary received his PhD from the University of Edinburgh in experimental and computational neuroscience in 2009, with his research focusing on activity-dependent mechanisms that maintain the electrical properties of single neurons and networks. O'Leary received the 2014 Peter and Patricia Gruber International Research Award in Neuroscience and his work has been published in Science, Neuron, and The Journal of Neuroscience.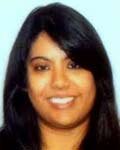 Subhasree Basu, PhD
Subhasree Basu is currently a Post-doctoral Research Fellow at the Wistar Institute in Philadelphia, Pennsylvania. Basu received her degree in Neuroscience from Thomas Jefferson University in 2013. Basu is originally from India. She obtained a Bachelor of Science degree in Zoology, followed by a Master of Science degree in Biochemistry at the Calcutta University, India.