Module 7D: Community Forum on Technical Considerations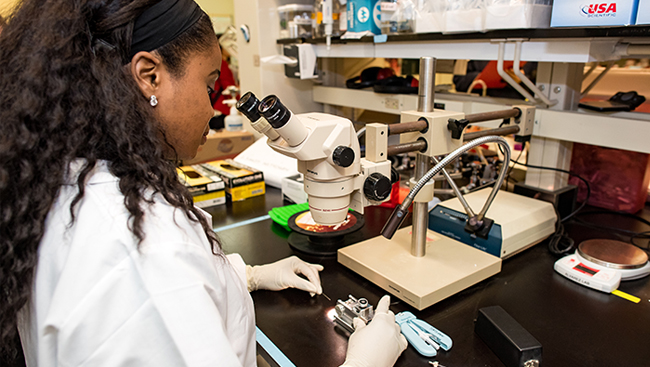 To design and conduct a successful and rigorous optogenetics experiment, there are a few key technical issues that must be considered. These include achieving optimal opsin expression, selecting appropriate stimulation parameters, and validating opsin expression and function.
SfN members have the opportunity to submit questions from August 1 – August 16 to Module 7 faculty — Chris Chen, Scott Owen, Julia Lemos, and Shana Augustin — in a Neuronline Community discussion thread. They will answer your questions live on Thursday, August 16, from 1–2 pm EDT, so make sure to visit the Neuronline Community forum then.
Visit the Community forum for all eight modules to share your insights and best practices, ask questions, and engage with other training series' participants.
Complete this short survey to provide valuable feedback about Module 7 to SfN and the series faculty.
Speakers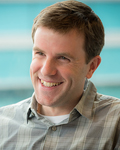 Scott Owen, PhD
Scott Owen is a staff scientist and completing his postdoctoral training at the Gladstone Institute of Neurological Disease at the University of California, San Francisco. His research focuses on how local microcircuits facilitate the storage and processing of information and how defects in inhibitory microcircuits can underlie neurological and psychiatric disease. Owen earned his PhD in molecular and cellular physiology from Stanford University.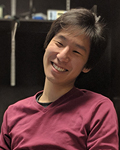 Christopher Chen, PhD
Christopher Chen is a postdoctoral fellow in the department of neurobiology at Harvard Medical School. His research focuses on identifying and describing novel outputs of the cerebellum. Chen earned his PhD at Albert Einstein College of Medicine.
Julia Lemos, PhD
Julia Lemos is an assistant professor in the department of neuroscience and a member of the Medical Discovery Team on Addiction at the University of Minnesota, Twin Cities. Her research focuses on understanding how acute and chronic stress effect the function of neural circuits important for motivation and cognition. Lemos is particularly interested in the role of neuropeptides in these processes. She earned her PhD in neurobiology and behavior from the University of Washington and did her postdoctoral fellowship at the National Institute on Alcoholism and Alcohol Abuse.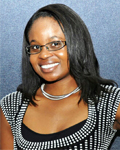 Shana Augustin, PhD
Shana Augustin is a senior NIH Intramural Research Training Award postdoctoral fellow in the Laboratory for Integrative Neuroscience at the National Institute on Alcohol Abuse and Alcoholism. Her research focuses on understanding the cellular mechanisms for synaptic and circuit level plasticity that underlie learning and motor control using a variety of approaches, including mouse genetics, electrophysiology, pharmacology, fast-scan cyclic voltammetry, photometry, and behavior. After earning her BS in biology at the University of Virgin Islands in St. Thomas, United States Virgin Islands, Augustin completed her PhD in neurobiology at the University of Chicago.