Module 7B: Validating Optogenetic Experiments
In this presentation, faculty will provide information to optimize, validate, and troubleshoot optogenetics experiments in order to avoid and address potential confounds. Specifically, Julia Lemos and Shana Augustin will:
Describe how to achieve optimal opsin expression.
Describe how to design control experiments to optimize opsin expression while limiting confounds.
Describe anatomical and functional validation of opsin expression.
After watching this presentation, you should be able to identify and understand how to address common potential pitfalls in optogenetics experiments.
Ask Module 7 Faculty Your Questions
SfN members have the opportunity to submit questions from August 1 – August 16 to Chris Chen, Scott Owen, Julia Lemos, and Shana Augustin in a Neuronline Community discussion thread. They will answer your questions live on Thursday, August 16, from 1–2 p.m. EDT, so make sure to visit the Neuronline Community forum then.
Visit the Community forum for all eight modules to share your insights and best practices, ask questions, and engage with other training series' participants.
Speakers
Julia Lemos, PhD
Julia Lemos is an assistant professor in the department of neuroscience and a member of the Medical Discovery Team on Addiction at the University of Minnesota, Twin Cities. Her research focuses on understanding how acute and chronic stress effect the function of neural circuits important for motivation and cognition. Lemos is particularly interested in the role of neuropeptides in these processes. She earned her PhD in neurobiology and behavior from the University of Washington and did her postdoctoral fellowship at the National Institute on Alcoholism and Alcohol Abuse.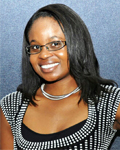 Shana Augustin, PhD
Shana Augustin is a senior NIH Intramural Research Training Award postdoctoral fellow in the Laboratory for Integrative Neuroscience at the National Institute on Alcohol Abuse and Alcoholism. Her research focuses on understanding the cellular mechanisms for synaptic and circuit level plasticity that underlie learning and motor control using a variety of approaches, including mouse genetics, electrophysiology, pharmacology, fast-scan cyclic voltammetry, photometry, and behavior. After earning her BS in biology at the University of Virgin Islands in St. Thomas, United States Virgin Islands, Augustin completed her PhD in neurobiology at the University of Chicago.