Module 6: How to Design a Rigorous Optogenetics Experiment
Learn basic elements of experimental design that are particularly relevant in optogenetic experiments from co-organizer Alexandra Nelson, as well as Matthew McGregor.
After reviewing the materials in Module 6, you should be able to:
Describe some of the common designs of optogenetic behavioral studies, and their advantages and disadvantages.
Identify some of the common pitfalls of optogenetics study design that might lead to challenges in reproducibility.
Describe some of the sources of variability that can be minimized during experimental execution.
Complete this short survey to provide valuable feedback about Module 6 to SfN and the series' faculty.
Speakers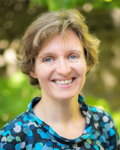 Alexandra Nelson, MD, PhD
Alexandra Nelson is the Richard and Shirley Cahill Endowed Chair in Parkinson's Disease Research at the University of California, San Francisco (UCSF). She is a neuroscientist and neurologist, particularly interested in understanding the physiological basis of movement disorders. Her laboratory uses a combination of mouse models of disease, electrophysiology, and neural stimulation techniques, including optogenetics, in the hopes of identifying the specific brain regions, cell types, and patterns of activity that give rise to abnormal movement. After her undergraduate work at Stanford University, she completed MD/PhD training in neuroscience at the University of California, San Diego. She completed her residency in neurology and postdoctoral fellowship training at UCSF and the Gladstone Institutes.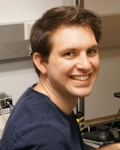 Matthew McGregor
Matthew McGregor is a PhD student in the neuroscience program in the laboratory of Alexandra Nelson at the University of California, San Francisco. He previously worked with Marika Quik at the Stanford Research Institute. He attended the University of California, Berkeley, where he studied G-protein coupled receptors in sensory neurons.