Module 4B: Nuts and Bolts of In Vivo Optogenetics Experiments
In this presentation, D. Paola Calderon and Aryn Gittis will introduce some of the common uses of optogenetics in an in vivo setting. Specifically, Calderon and Gittis will:
Identify experimental settings adequate to establish a causal relationship between neuronal populations and behavior.
Describe experimental settings required for using optogenetics to study neuronal circuits during in vivo recordings.
After watching this presentation, you should be able to describe the essential details to design and perform an in vivo optogenetics experiment using acute and chronic preparations.
Visit the Community forum for all eight modules to share your insights and best practices, ask questions, and engage with other training series' participants.
Speakers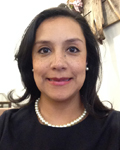 D. Paola Calderon, MD, PhD
Paola Calderon is an assistant professor of neuroscience in anesthesiology in the department of anesthesiology and the Brain and Mind Research Institute at Weill Cornell Medical College. Her laboratory is interested in understanding how different components of the arousal pathways establish and maintains consciousness. Specifically, Calderon is interested in determining the dynamics of subcortical and cortical activity that promote wakefulness under normal and pathological conditions. She earned her MD at Bosque University Medical School in Bogota, Colombia and her PhD from the Albert Einstein College of Medicine. She completed her postdoctoral training at The Rockefeller University.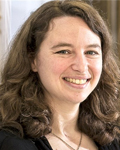 Aryn Gittis, PhD
Aryn Gittis is an associate professor in the department of biological science and the Center for the Neural Basis of Cognition at Carnegie Mellon University. Her research focuses on the organization and function of neural circuits in the basal ganglia and how these circuits are altered by experience and in disease, particularly Parkinson's disease. Gittis earned her PhD in neuroscience from the University of California, San Diego and completed her postdoctoral training at the Gladstone Institutes/University of California, San Francisco.