Module 3B: Nuts and Bolts of Ex Vivo Optogenetics Experiments
In this presentation, Stephanie Cragg and Yevgenia Kozorovitskiy will cover the basics of using optogenetics in acute brain slices, also called ex vivo. Specifically, they will:
Identify key concepts in the design and interpretation of ex vivo optogenetic experiments.
Describe critical parts and equipment for ex vivo optogenetics experiments.
After watching this presentation, you should be able to understand the basic setup and key concepts for ex vivo optogenetics experiments.
Visit the Community forum for all eight modules to share your insights and best practices, ask questions, and engage with other training series' participants.
Speakers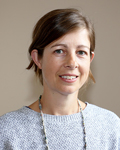 Stephanie Cragg, DPhil
Stephanie Cragg is a professor of neuroscience in the department of physiology, anatomy, and genetics, at the University of Oxford and a co-founder of the Oxford Parkinson's Disease Center. Her research focuses on understanding the control of dopamine neurotransmission, interactions with related circuits, and their dysfunction in disease. Craigg earned her PhD (DPhil) in neuropharmacology from the University of Oxford and undertook further training at Oxford and New York University.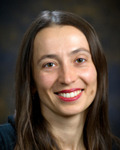 Yevgenia Kozorovitsky, PhD
Yevgenia Kozorovitskiy is an assistant professor in the department of neurobiology at Northwestern University. Her laboratory focuses on neuromodulatory systems at the level of neural circuit development, function, and plasticity. Kozorovitskiy earned her PhD in neuroscience and psychology at Princeton University in the laboratory of Elizabeth Gould, and she carried out postdoctoral research at Harvard Medical School/HHMI with Bernardo Sabatini as a junior fellow of the Harvard Society of Fellows.