Module 2B: Direct Lineage Conversions in Disease Modeling
In this presentation, Nan Yang will:
Introduce lineage conversion, a few principles on identifying transcription factors for different neuronal subtypes, and the application of the method.
Describe detailed procedure of generating induced neuronal cells from human iPS cells and create neuron & astroglia co-cultures.
Share troubleshooting tips for common problems.
Learning Objectives
After watching this presentation, participants at all career stages should be able to:
Summarize the principles for direct lineage conversion.
Identify the key techniques used to directly generate human neurons from iPS cells by transiently expressing transcription factors.
Explain how to establish long-term culture for disease modeling.
Supporting Resources
Download this guide to access resources that supplement Yang's presentation.
Speaker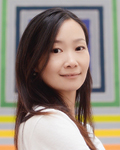 Nan Yang, PhD
Nan Yang is an assistant professor of neuroscience at the Icahn School of Medicine at Mount Sinai. She is also a member of the Black Family Stem Cell Institute at Mount Sinai. Before she started her own lab in 2017, she was a postdoctoral trainee of Marius Wernig at Stanford University, where she pioneered the work in direct lineage reprogramming from somatic cells to neural cells and its application in disease modeling. She earned her PhD in genetics from Fudan University, in China. During her PhD training, she worked as a joint graduate student in Su Guo's laboratory at the University of California, San Francisco, where she used zebrafish model organism to study the transcriptional signaling cascade that governs the differentiation of neural progenitor cells to dopaminergic neurons and interneurons in the basal forebrain region.