Mentoring Master Class: Maximizing Trainee Success in Career Transitions

March 27, 2019
12:00 PM - 1:00 PM EDT
In this webinar, three experts on career development and mentoring will offer advice for mentoring postdocs through career transitions. Speakers will discuss the value of establishing a strong mentor-mentee relationship, the steps to successfully selecting a career path, and the importance of identifying and developing transferable skills in the laboratory.
Faculty will understand implementable steps for supporting trainees who are charting various career paths. By watching this webinar, they will gain knowledge on how to:
Establish a mentoring relationship that maximizes impact for both the mentor and the mentee.
Promote career exploration and guide postdocs through the process.
Help trainees develop transferable skills necessary for the modern workplace and the lab.
Trainees will learn what they can do to maximize relationships with their mentors and understand how to structure mentoring relationships with future mentees.
Download the full presentation here.
Speakers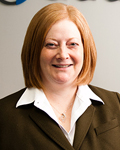 Joanne Kamens, PhD
Joanne Kamens is the executive director of Addgene, a mission-driven nonprofit dedicated to helping scientists around the world share useful research reagents and data. Addgene was rated the #1 Boston Globe Top Place to Work in 2016 and has won numerous other business and employee honors. Kamens received her PhD in genetics from Harvard Medical School and spent 20 years as a researcher and director in pharma and biotech. She founded the Boston chapter of the Association for Women in Science. She is active in creating and supporting a number of mentoring programs for science trainees. In 2013, she was named one of PharmaVoice's 100 Most Inspiring Commanders and Chiefs. You can find her on Twitter @jkamens and on LinkedIn.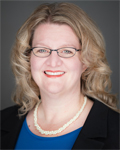 Tracy Costello, PhD
Tracy Costello, chair of the Board of Directors of the National Postdoctoral Association (NPA) and director of the Office of Postdoctoral Affairs at Moffitt Cancer Center, is passionate about improving the postdoctoral experience. She earned her doctorate, funded in part by an R25 predoctoral fellowship in cancer prevention, from the MD Anderson UTHealth Graduate School of Biomedical Sciences in biomathematics and biostatistics, and human and molecular genetics. During her postdoctoral training at MD Anderson Cancer Center, she additionally served as chair of her local postdoctoral association and on the NPA Board of Directors, and subsequently transitioned to staff positions in academia and industry. She returned to MD Anderson in 2012 to expand the Office of Postdoctoral Affairs and was recruited to Moffitt Cancer Center in 2017 to create a new office. She has provided career development workshops for the American Heart Association, the Texas Medical Center's Annual Postdoctoral Career Symposium, and various universities, as well as served on study sections for NIH and NSF.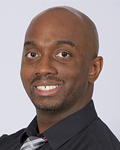 Caleb McKinney, PhD
Caleb C. McKinney is assistant dean of graduate and postdoctoral training and development for biomedical graduate education at Georgetown University Medical Center, and diversity officer for the National Postdoctoral Association. McKinney built and leads a biomedical career center providing career exploration and professional development training programs as well as individualized career-related assistance. During his postdoctoral fellowship at the National Institutes of Health, he mentored junior trainees in the lab, participated on several training committees, and managed a cadre of professional development programs. He is committed to graduate student and postdoc advocacy and development and hopes to help them develop positive outlooks and professional strategies that align with their individual experiences, passions, and goals. He graduated from Cornell University with a B.S. in biology and minor in applied economics and management. He then completed his PhD in microbiology from New York University and is currently enrolled in a marketing-focused Master's in design management and communications at Georgetown University.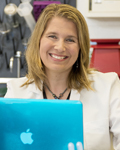 Chiara Manzini, PhD
M. Chiara Manzini is an assistant professor at the GW Institute for Neuroscience at the George Washington University. Her laboratory focuses on the genetic causes of intellectual disability, autism, and neuromuscular disorders. She completed her undergraduate studies in biology at the University of Pavia in Italy, and obtained her PhD from Columbia University, in New York. She completed postdoctoral training at Boston Children's Hospital and Harvard Medical School. She is a member of SfN's Professional Development Committee and Neuroscience Training Committee and is passionate about career development and transitions for trainees.