Maximizing the Effectiveness of Graduate Programs through Assessment

April 06, 2016
12:00 PM - 1:00 PM EDT
As the training demands required of the next generation of neuroscientists evolve, effective assessments of graduate neuroscience training programs will help identify whether students are adequately prepared with the techniques and skills to succeed in the current job market.
Join this webinar to learn about best practices of program assessment that you can use to assess your own program.
In this webinar, you'll get:
An overview of procedural aspects and best practices of program assessments
Discussion about considerations for assessing academic neuroscience curricula and programs to prepare trainees for diverse careers in neuroscience
Tips for creating curricular assessments, including the types of questions you should ask
Speakers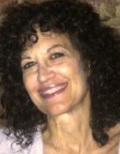 Shelley Russek, PhD
Shelley J. Russek is the director of the Boston University Graduate Program for Neuroscience (GPN) and a professor of biology and pharmacology and experimental therapeutics. Her research focuses on the gene regulation of brain inhibition and its relationship to BDNF-induced brain plasticity in multiple neurologic and neuropsychiatric disorders, including anxiety, epilepsy, and autism.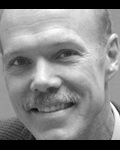 John Huguenard, PhD
John Huguenard is a Professor of Neurology and Neurological Sciences at Stanford University School of Medicine. His laboratory researches the mechanisms of neural synchrony that underlie normal cognitive processes, sleep activities, and certain forms of epilepsy.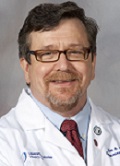 Ian Paul, PhD
Ian Paul is a professor of psychiatry and human behavior at the University of Mississippi Medical Center, director (2006-2014) of the graduate program in neuroscience, and the director for animal behavioral core in the Center for Psychiatric Neuroscience. His research is currently focused on the neurobehavioral effects and mechanisms of antidepressant and other psychiatric pharmacotherapies and the effects of these drugs on neuronal and behavioral development. Ian also has a special interest in contributing to the development of training programs at the national level.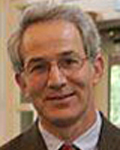 Alan Sved, PhD
Alan Sved is the chair of the department of neuroscience and co-director of the Center for Neuroscience at the University of Pittsburgh. Sved has more than 20 years of experience mentoring and teaching trainees at the undergraduate, graduate, and postdoctoral levels. His laboratory researches areas related to central neural control of autonomic function and the neurobiology of nicotine as it relates to nicotine self-administration in rats. Sved is also a member of SfN's Neuroscience Training Committee.