Inside Summer Undergraduate Research Programs: Part One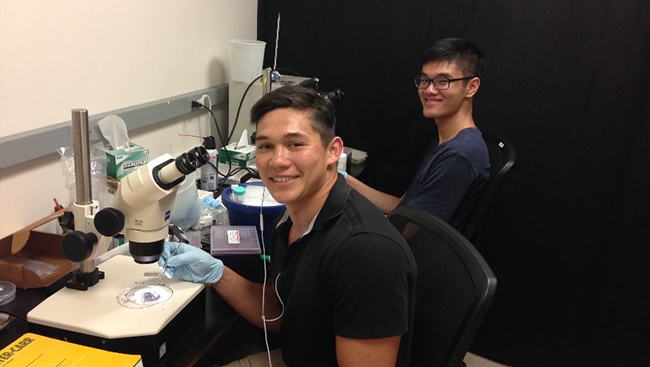 Opening your lab to undergraduates can positively impact the next generation of scientists. They'll have the opportunity to be exposed to the world of scientific discovery, experience failure and practice resilience, and develop critical thinking skills. Audrey Chen, one of The Claremont College's 5-C Summer Undergraduate Research Program faculty, expands on these advantages and explains how to successfully integrate students into ongoing research projects.
This Q&A is part of a series that explores how summer undergraduate research programs impact students and the labs who host them. For more perspectives, read Part Two and Part Three of the series.
What are your goals for students who participate in the program?
My goal is to train undergraduates as young scientists, providing exposure to skills that will distinguish them from a research technician.
Overall, the goal of summer research mentorship is to give students a realistic purview of research discovery. While students take ownership of their own project, mentors help guide their project selection and research design. When they successfully complete the program, students will not only gain technical skills but also understand experimental workflows and develop critical thinking skills in research design.
Why do you believe that having undergraduates do summer research in the lab is important?
Summer research provides undergraduates an opportunity to follow the workflow of the scientific method and experience the delight of discovery. Lab courses give students a quick introduction to techniques and enable them to work on experiments designed to ensure success in a short amount of time. However, this setup doesn't allow students to experience failure, which is inevitable in research.
Summer research enables students to examine the theories behind experiments, experience failure, and then re-design and re-implement experiments based on what didn't work. These are valuable experiences to prepare students to become informed citizens as they navigate science in the news and grow transferrable skills, such as critical thinking, resilience, and time management.
How do you practically integrate undergraduates into ongoing research projects?
Techniques should be taught and practiced within two weeks so that students can spend the remaining eight weeks collecting data and learning the importance of reproducibility. Break down larger projects so that each student has ownership over a small portion.
For example, we are working on a project that examines multiple markers used as indicators for a neurobiological process and multiple genes implicated in a behavior. I have each student take ownership of one marker or one mutant. I pre-select a small set of markers and one mutant that every student studies, but individual students also select additional markers and mutants to specialize and distinguish their work from other undergraduate researchers.
What do you hope students gain during their time in the lab?
By giving students ownership over a small project, I hope students experience the delight of discovery, as well as the disappointments. Summer research experiences can help students decide whether they would like to pursue a career as a research scientist, and what type of research they would (or wouldn't) like to focus on in the future. As they return to their textbooks in the academic year, I hope they'll be able to better understand how knowledge was gained and how to evaluate research articles in their upper-division coursework.
Catch up on the rest of the series, Inside Summer Undergraduate Research Programs: Part Two and Part Three.
*Photo provided by Audrey Chen.
Speaker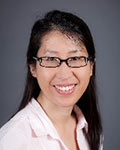 Audrey Chen, PhD
Audrey Chen is a visiting assistant professor of biology at the Claremont McKenna College.