Human ES Cell-based Modeling of Pediatric High-grade Glioma
In this video, Kosuke Funato and Ryan C. Smith discuss their use of stem cell models to study mutation in pediatric brain tumors.
Speakers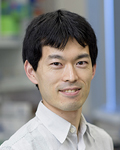 Kosuke Funato, PhD
Kosuke Funato is a postdoctoral researcher in the lab of Viviane Tabar at Memorial Sloan Kettering Cancer Center. His work uses human embryonic stem cells as a model system to dissect the oncogenic role of histone mutations found in pediatric high-grade glioma. He earned his PhD in biophysics and biochemistry from the University of Tokyo.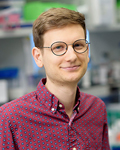 Ryan Smith
Ryan Smith is a doctoral student in the Gerstner Sloan Kettering Graduate School of Biomedical Sciences at Memorial Sloan Kettering Cancer Center, working under the mentorship of Viviane Tabar. His research focuses on the study of neurodevelopmental regulation of pediatric brain tumor formation using human pluripotent stem cells. He earned his bachelor's degrees in neuroscience and behavior and in French studies from Wesleyan University.