How to Develop Program Resources for a Variety of Career Paths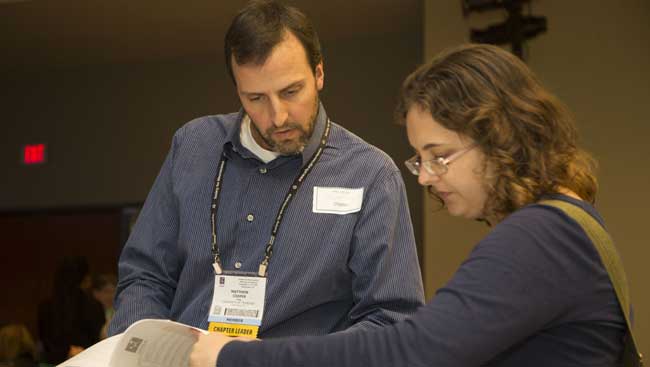 Developing and assessing programs used to be a linear process because the training process was linear: graduate school, postdoctoral training, and academia.
With so many career trajectories available now, students — by preference and by necessity — have to follow their own individual career path. As program leaders, we have a responsibility to develop resources that equip them for success.
Here are some suggestions to help you develop or update your program.
Set Priorities
Each program attracts a distinct mix of students, and this diversity will play a major role in determining what career paths you prepare your students to pursue. Your institution and local political climate also matter. Because institutions have their own personalities and priorities, if your program is going to succeed, it has to mesh well with your administration's goals.
Other factors that may influence your priorities include:
Faculty goals.
Career paths of current and former students.
Availability of local employers to talk or work with students.
Start Simple, Build Incrementally
Begin by holding discussions with every stakeholder. Then, choose one or two areas that your program can train students to do well. For example, in Jackson, we're close to an arm of the FDA which better equips us to train students to work in government and policy.
You can design your program's career path offerings by:
Generating interest and excitement by engaging the students, faculty, and administration.
Getting feedback.
Polishing the rough edges.
Establishing a consistently well-run program.
Testing and refining as you go to expand.
Promote Student Individuality
Your trainees are all individuals and therefore all need a unique path.
Unfortunately, our students are the product of at least 16 years of training that almost always focuses on comparing and ranking student against another which can devalue the individual. But we don't want to create cookie cutter students.
Take a different approach by incorporating individual development plans (IDPs) annually into your programs. IDP's intentionally focus students on three questions:
Where are you now?
Where have you been?
Where do you want to go?
Then work with the students to use the resources already in place, develop additional resources, or point them to outside resources.
In Summary
A modern PhD training program has to prepare students for a variety of outlets to apply their training and create a diverse community of neuroscientists. Make sure you:
Start with initial training priorities that fit the needs of your students and local environment.
Develop your trainees' sense of success as defined by their own individual goals and not by comparing themselves to their peers.
Start small, test, revise, and grow.
Take advantage of already developed resources. A few I would recommend are:
Adapted from the webinar, Maximizing the Effectiveness of Graduate Programs Through Assessment.