Funding for Graduate Education: Finding Success With Traditional Funding Sources and Exploring New Models

September 28, 2015
12:00 PM - 1:00 PM
As institutional budgets tighten and research funds are under stress, it can be difficult to find support for graduate education.
This webinar will focus on traditional models (such as individual and institutional training grants) and new sources of graduate funding like societies, philanthropy, and industry. Different funding options as well as tips for succeeding in the different models will be discussed.
Make sure to read Resources to Fund Graduate School for a curated list of opportunities.
Speakers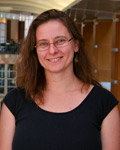 Ania Majewska, PhD
Ania Majewska is the director of the neuroscience graduate program at the University of Rochester, and an associate professor of neurobiology and anatomy. Her research focuses on the role of glial cells in synaptic plasticity in neurodevelopment and disease.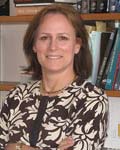 Alison Hall, PhD
Alison Hall is the acting director of the training, workforce development, and diversity division at the National Institute of General Medical Sciences.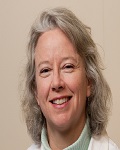 Ellen Walker, PhD
Ellen Walker is a professor in the department of pharmaceutical sciences at Temple University. Walker's research experience has centered on the field of opioid and serotonin pharmacology, though has recently expanded to research cannabinoid systems and the behavioral effects of cancer chemotherapeutic agents. Walker is the associate editor for the Journal of Pharmacology and Experimental Therapeutics, an adviser to the World Health Organization Expert Committee on Drug Dependence, and has been a mentor to more than 50 trainees from high school students to postdoctoral fellows.
Ludise Malkova, PhD
Ludise Malkova is an associate professor of pharmacology at Georgetown University. Her research concentrates on the neural substrates of socioemotional behavior and cognitive functions in animal models, including the study of the role of amygdala and its surrounding circuitry in emotional behavior in norm and pathology. Malkova is the chair of the Admissions Committee and a member of the Executive Committee at Georgetown and is a co-director of the graduate course Responsible Conduct of Research, which covers research skills and ethical issues.