Discover This ERIN Teaching Tool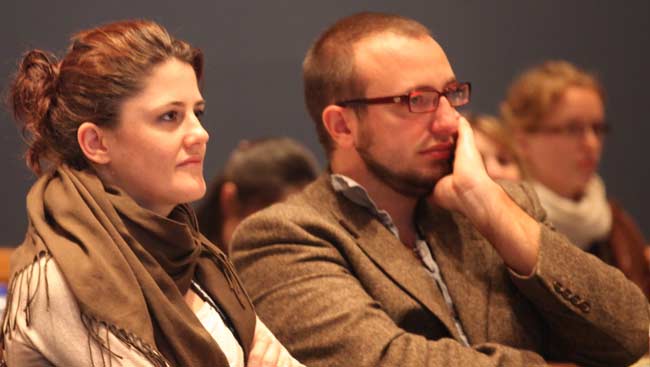 As the knowledge base in neuroscience continues to expand, educators need timely resources to engage their students. Educational Resources in Neuroscience (ERIN) was a web portal developed by the Society for Neuroscience (SfN) with funding from the National Science Foundation (NSF). The database included videos, interactive quizzes, and simulators, all selected and reviewed by experts. Selected resources from ERIN can now be found on Neuronline.
Resource Highlighted: Theories of Human Learning: What the Professor Said, 6th Edition
Audience: Introductory and intermediate undergraduates
Summary
Published by Cengage Learning and written by developmental psychology Guy LeFrancois, PhD, of the University of Alberta in Canada, this book is clear, readable and comprehensive. It covers a range of learning theories, from behavioral to cognitive. Specific topics included are memory, motivation, connectionism (neural net models), and social learning. Like earlier editions, the book has a third-person narrator, this time called the Professor. He proves to be a reliable guide.
The new edition has been updated, and new features have been added. For example, the section on brain-based research has been revised and now incorporates state-of-the-art research, as well as a thorough discussion of the most recent and useful models of memory, motivation, and cognitive/social learning. The glossary has 79 new entries, many reflecting concepts just introduced in this edition. These include common misconceptions, brain plasticity, brain-based education, evolution of the brain, brain injury and amnesia, and structuralism and functionalism.
Multimedia components
The book is more than just a written text. It's also a gateway to numerous online articles. Educators have the option of purchasing InfoTrac College Edition (ICE), four months of free access to an easy-to-use online database of reliable, full-length articles (not abstracts) from hundreds of top academic journals and popular sources. This information can serve as a starting point for lectures, provocative discussions, and student-driven research projects.
Another innovative feature is a lab companion — Sniffy the virtual rat. A Pro Version CD-ROM is included in the instructor's manual. By experimenting with Sniffy, students will see firsthand how animals enhance research and contribute to new discoveries.
The book is available for purchase or rental online in a hardcover or loose-leaf format. There's also the option to buy it as an e-book. However you choose to purchase the book, it's bound to be an asset to your classroom. Students will be both delighted and engaged by this tried-and-true resource.