Cultivating Inclusivity: Leading Your Training Environment

May 27, 2021
11:30 AM - 12:30 PM ET
Making people feel welcome within a neuroscience department or program contributes to its collective strength and success. To effectively cultivate a more inclusive environment, grassroots efforts, incentive structures, and institutional leaders need to work together toward a common goal. In this discussion panel, institute and program leaders share challenges they have experienced, and the solutions used to achieve a more inclusive environment for neuroscientists and their work to prosper. Attendees are encouraged to bring their questions and experiences to share with the panelists.
This discussion between institutional program heads is organized by SfN's Neuroscience Training Committee. This webinar will be available to watch on-demand after the live broadcast.
Speakers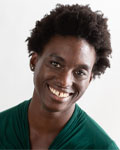 Alycia Mosley Austin, PhD
Alycia Mosley Austin is the interim associate dean of the Graduate School at the University of Rhode Island. Austin is a national leader in diversity and inclusion and oversees the Graduate School's Diversity and Inclusion Badge Program, which she created in her previous role as assistant dean for Graduate Recruitment and Diversity Initiatives. While serving as associate director of URI's Interdisciplinary Neuroscience Program she managed the administrative operations of the graduate program and played a key role in developing a new undergraduate major in neuroscience that will welcome its first cohort in Fall 2020. Austin holds a bachelor's degree in neuroscience from Brown University and a doctorate in neuroscience from the University of California, San Diego.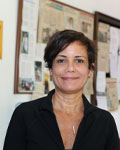 Gabrielle Britton, PhD
Gabrielle Britton is a senior investigator of the Center of Neuroscience at INDICASAT AIP, a biomedical researcher institute. Britton was previously an assistant professor in the department of psychology and program of neuroscience at Lafayette College. Her main research interests lie in cognition and other aging-related processes, and together with her colleagues, founded the Panama Aging Research Initiative (PARI), an ongoing longitudinal biomarker-based study of older adults focused on cognitive impairment and its progression to dementia. She received her undergraduate degree in psychology from Vanderbilt University and her PhD in psychology and neural science from Indiana University.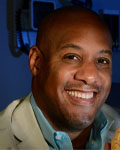 Byron Ford, PhD
Byron Ford is the associate dean of pre-clerkship medical education and a professor of biomedical sciences at the University of California-Riverside School of Medicine. Ford was previously the director of the graduate program in biomedical sciences. He was a professor and vice department chair of neurobiology at the Morehouse School of Medicine. His main research focuses on the mechanisms of neuroprotection and neuroinflammatory in ischemic stroke. Ford received his BS from Grambling State University and PhD from Meharry Medical College. He completed postdoctoral studies in neurobiology at Harvard Medical School and the National Institutes of Health.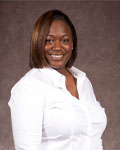 Tracey O. Hermanstyne, PhD
Tracey O. Hermanstyne is an instructor in the department of developmental biology at Washington University School of Medicine. Hermanstyne's research interests lie in understanding the role ion channels play in the regulation of circadian rhythms. In addition, she also serves as the co-director for the Initiative to Maximize Student Development (IMSD) Program and director of the HHMI Driving Change Learning Initiative. She received a BS in biology from Howard University and a PhD in neuroscience from the University of Maryland School of Medicine. She also completed her postdoctoral training at Washington University School of Medicine.