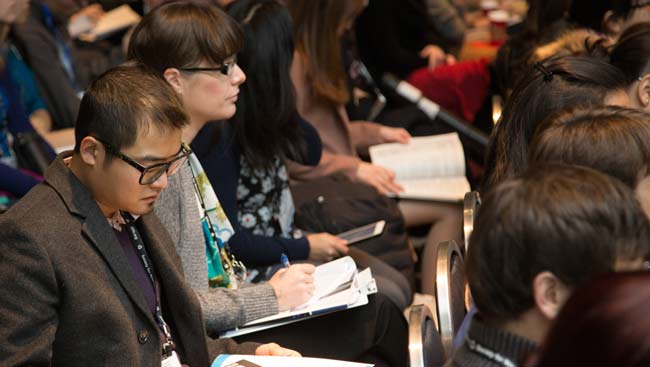 As the knowledge base in neuroscience continues to expand, educators need timely resources to engage their students. Educational Resources in Neuroscience (ERIN), a web portal developed by the Society for Neuroscience (SfN) with funding from the National Science Foundation (NSF), is an invaluable tool to help undergraduate, graduate, and clinical education professors find state-of-the art resources. The database has a wealth of materials — all reviewed by experts in the field. Resources include videos, interactive quizzes, and simulators, which you can search by topic, type of resource, and educational level.
Members can contribute to ERIN by submitting a resource or reviewing those already online.
Resource Highlighted: Pathway Quizzes in Neuroanatomy
Audience: Advanced undergraduates, graduate students, and clinical degree candidates
Summary
Learning about the pathways that neurons follow and the structures involved in their journey can be challenging, but these quizzes help a lot. Not only do many include surprise features, the responses to incorrect answers are a breath of fresh air. With a film noir feel, they are the antithesis of typical responses, like "That's not it," or "Try again." It's worth making a mistake now and then just to hear the narrator's gruff voice set you straight.
The 18 quizzes cover the major neuroanatomical systems. The opening page has a list of answers and the first question, as well as an outline diagram of the system. After answering the question correctly, the pathway and structures are added to the diagram. By the end of the quiz, the students have a completed diagram — an excellent review and study tool.
Using the quizzes
Developed by Dr. Suzanne Stensaas, PhD, professor emeritus of neuroanatomy at the University of Utah and a pioneer in multimedia learning, the quizzes are flexible and can be used in a variety of ways. Students can flip through them to test themselves, discovering what systems they haven't yet mastered. Similarly, teachers can use the quizzes to evaluate student knowledge.
The number of questions ranges from six to nine. For the 17th quiz, the Circle of Papaz, a model of how the system works together is included. The final quiz, on the limbic system, also has some reminders of how its different elements work together.
The quizzes can be accessed online, and they are easy to use. If you're looking for a unique way to teach a staple of the curriculum, this resource may be just what you need to add flavor to your course.