What Happens to Neural Dynamics When a Rat Emits Ultrasonic Vocalizations?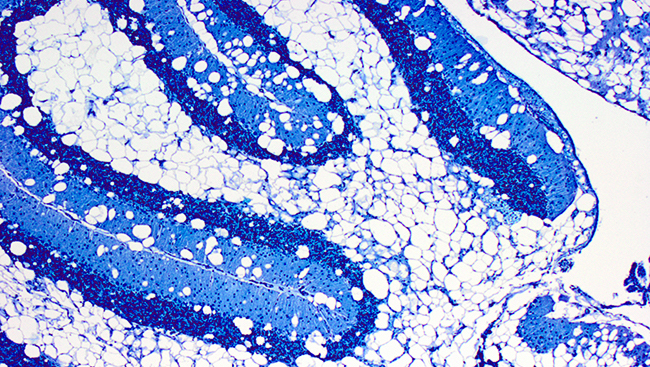 Material below summarizes the article New Insights from 22-kHz Ultrasonic Vocalizations to Characterize Fear Responses: Relationship with Respiration and Brain Oscillatory Dynamics, published on April 8, 2019, in eNeuro and authored by Maryne Dupin, Samuel Garcia, Julie Boulanger-Bertolus, Nathalie Buonviso, and Anne-Marie Mouly.
Highlights
Rats produce ultrasonic vocalizations when faced with a danger or an aversive event causing oscillatory activities supporting fear and behavior in the neural network to be modified.
Ultrasonic vocalizations are accompanied by a slowing of respiratory rhythm, and a loss of frequency coupling between breathing and brain slow oscillatory activity.
Ultrasonic vocalizations may result in a differential gating of information within the fear-related network, and modulate fear expression and memory.
Access to the full article is available to SfN members.
Neuronline is a benefit of SfN membership. Renew your membership now to make sure you don't lose access.