Using Single Cell Genomics to Analyze Neurons, Glia, and Circuits
Recent advances in technologies for preparing and analyzing cells and for sequencing nucleic acids are quickly making it possible to study the nervous system in information-rich, highly multi-dimensional ways. This rapidly-evolving field is presenting many exciting scientific opportunities, as well as new challenges in computational data analysis and the integration of emerging technologies with classical research questions. In this Short Course, learn about these emerging technologies to use them in your own research and discover new opportunities of interest to you in the future.
Speakers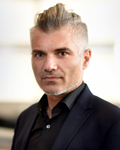 Andreas Tolias, PhD
Andreas Tolias is an associate professor in the department of neuroscience at Baylor College of Medicine and the department of electrical and computer engineering at Rice University. He is also the founder and director of the Center for Neuroscience and Artificial Intelligence. Tolias is a Brown Foundation Endowed Chair of Neuroscience. He earned his BA and MA in natural sciences from Cambridge University, PhD in neuroscience at Massachusetts Institute of Technology (MIT), and completed his postdoctoral fellowship at the Max Planck Institute.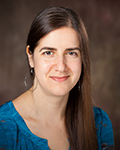 Bosiljka Tasic, PhD
Bosiljka Tasic is an associate director of molecular genetics at the Allen Institute for Brain Science in Seattle. She is interested in molecularly guided cell classification in the mouse nervous system and its implications for mouse brain function in health and disease. She earned her PhD in biochemistry from Harvard University where she studied under Tom Maniatis and completed her postdoctoral training with Liqun Luo at Stanford University.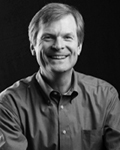 Christopher Walsh, MD, PhD
Christopher Walsh is the Bullard Professor of Pediatrics and Neurology at Harvard Medical School, chief of the division of genetics and genomics at Boston Children's Hospital, and an investigator of the Howard Hughes Medical Institute. His lab conducts human genetic and basic science research, with the primary goal of identifying and analyzing the genes that regulate the development and normal function of the human cerebral cortex. Walsh completed his MD and PhD in neurobiology at the University of Chicago and residency training in neurology at Massachusetts General Hospital.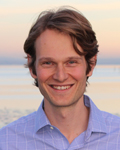 Alex Pollen, PhD
Alex Pollen is an assistant professor of neurology at the University of California, San Francisco (UCSF). The Pollen lab studies human brain development from a genetic and evolutionary perspective using tools from single cell genomics and stem cell biology. Pollen earned his BA in biology from Harvard University, PhD in neuroscience from Stanford University, an completed his postdoctoral training on cortical development with Arnold Kriegstein at UCSF.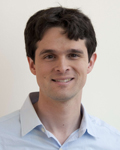 Evan Macosko, MD, PhD
Evan Macosko is an assistant professor of psychiatry at Harvard Medical School and a group leader in the Stanley Center at the Broad Institute. Macosko's newly established lab focuses on developing new technologies in genomics to more deeply understand brain function and dysfunction. He earned his PhD in neuroscience from Rockefeller University and MD from Weill Cornell Medical College. He completed psychiatry residency at McLean and Massachusetts General Hospitals and postdoctoral training at Harvard Medical School.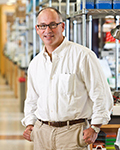 Gordon Fishell, PhD
Gordon Fishell is a professor and associate director of the NYU Neuroscience Institute, which he was central in creating as a founding member. His laboratory is interested in the developmental steps that allow the startling repertoire of inhibitory GABAergic interneurons to integrate in the brain. Previously, Fishell joined the Skirball Developmental Genetics Program at NYU Medical Center and remained there for 10 years until he founded the Smilow Neuroscience Program, which in 2012 merged with the NYU Neuroscience Institute. Fishell has been a Simons Investigator since 2007, gave an SfN Presidential Lecture in 2014, and received Merson and Shucart prizes. He is a standing member of the Novartis FMI advisory board and is on the council of NIH's National Institute of Neurological Disorders and Stroke. Fishell earned his PhD in neurobiology from the University of Toronto and completed postdoctoral work at Columbia University with ME Hatten before going on to a two-year stint as an assistant professor position at The Rockefeller University.