The Role of a Steroid Hormone in Neuroprotection and Inflammation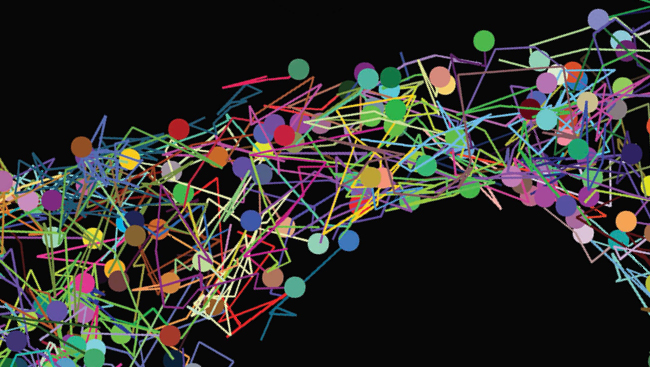 Material below is adapted from the SfN Short Course session Neuroinflammation and Neurosteroidogenesis: Reciprocal Modulation During Injury to the Adult Zebra Finch Brain, by Alyssa L. Pedersen, Jenna L. Brownrout, and Colin J. Saldanha. Short Courses are daylong scientific trainings on emerging neuroscience topics and research techniques held the day before the start of SfN's annual meeting.
Steroid hormones have a wide-ranging influence on brain development and behavior. One hormone in particular — 17β-estradiol, also known as E2, which is made in the brain, ovaries, placenta, and fat tissue — can influence male and female sexual behaviors in adult and juvenile mammals. Studies have also shown recently that E2 can protect neurons and neural circuits, as well as influence neuroplasticity, in healthy and injured brains.
The potential roles of E2 after brain injury are of immense interest to researchers. Levels of the hormone involved in synthesizing E2, aromatase, and corresponding E2 levels often increase after traumatic brain injury. Administering E2 to songbirds after brain injury can help decrease the extent of brain damage. Additionally, evidence in humans points to a possible role for neuroprotective estrogens that appears to help women recover more quickly than men from traumatic brain injuries.
In an effort to understand what triggers the increase in aromatase and E2 after brain injury, one research team looked first at which transcripts — that is, RNA blueprints — are used to make the aromatase protein in different cells in the brain. They found the transcripts used in both neurons and astrocytes, a supporting cell type, were the same.
Brain damage usually consists of a period of tissue damage and cell death followed by a time, which might go on for months, during which inflammatory signals are released. The researchers wanted to test whether these inflammatory signals could activate aromatase activity in the brain following injury. When they inhibited one of the main inflammatory signals, cyclooxygenase-2 (COX-2), in adult zebrafinch brains after injury, they did not see normal levels of E2, which suggests this inflammatory signal is necessary to activate the neuroprotective effects of the steroid hormone. They also found female birds' brains turn on E2 about six hours after injury, much earlier than the brains of males do. The research team continues to investigate what underlies and sustains these sex differences.
E2 therefore appears to be activated by inflammation, but it could also control inflammation. The researchers tested this idea by injecting an aromatase inhibitor into one hemisphere of the zebrafinch brain and injuring both hemispheres. On the side of the brain where aromatase was inhibited, meaning E2 levels were lower, inflammation was higher. In an accompanying experiment, they also injured both hemispheres of adult zebrafinch brains and then injected the aromatase inhibitor into both sides and E2 into just one hemisphere. Inflammatory signals were lower on the side where E2 was present, which reinforces the idea the steroid plays an anti-inflammatory role.
The team also found E2's anti-inflammatory influences differ between males and females, particularly in the initial phases of inflammation, but inflammatory signals activated later on do not appear to differ between the sexes. Learning more about the sex differences in E2 activation and neuroprotection will be important when considering clinical applications. In several neurological disorders, including stroke, Alzheimer's disease, and Parkinson's disease, inflammatory signals are present and likely contribute to disease symptoms and damage.