This event took place on Sept. 22, 2016 and is no longer available on-demand.
An explosion of recent work has revealed that the glial cells of the central nervous system, so often ignored, actually play many essential roles, far beyond the simple "nutritive" and "support" roles initially hypothesized.
In this virtual conference, experts in the biology of astrocytes, oligodendrocytes, and microglia will share new insights into glial cells as key players in nervous system function. These insights come from work in a variety of animal species, ranging from fruit flies to humans.
Topics to be covered include gliotransmission, large-scale excitation of astrocytes, roles for astrocytes and microglia in synaptic pruning, glial roles in energy metabolism and homeostasis, activity-dependent remodeling of myelin by oligodendrocytes, and distinct features of human astrocytes that may contribute to advanced cognitive functions.
Click on each session title to reveal its description.
---
Session 1: The Concept of Glia – From Glue to Clever
Speakers: Helmut Kettenmann
Time: 9:10 a.m. – 9:40 a.m. EDT
---
Session 2: Oligodendrocyte and Myelin Plasticity in Information Processing and Learning
Speakers: Doug Fields
Time: 9:45 a.m. – 10:25 a.m. EDT
---
Session 3: New Insights Into Astrocytes – Functional Dynamics, Diversity, and Specialization
Speakers: Lynne Oland, Don van Meyel, Jeff Rothstein, Maiken Nedergaard
Time: 10:35 a.m. – 12:35 p.m. EDT
---
Session 4: Large-Scale Recording of Astrocyte Activity
Speakers: Axel Nimmerjahn
Time: 12:50 p.m. – 1:25 p.m. EDT
---
Session 5: How Microglia Prune Synapses in Health and Disease
Speakers: Beth Stevens, Soyon Hong
Time: 1:30 p.m. – 2:10 p.m. EDT
---
Session 6: New Tools – Molecular Genetic Approaches to Studying Neuron-Glia Interactions in Development and Following Injury
Speakers: Marc Freeman
Time: 2:20 p.m. – 2:50 p.m. EDT
---
Session 7: Glia and the Pathophysiology of White Matter Ischemic Injury
Speakers: Bruce Ransom
Time: 2:55 p.m. – 3:25 p.m. EDT
---
Session 8: Wrapping It All Up – What New Concepts Are Emerging, and What Are Some Exciting New Directions for Research
Time: 3:30 p.m. – 3:55 p.m. EDT
---
Speakers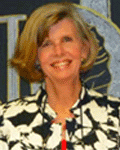 Leslie Tolbert, PhD
As a neuroscience faculty member for more than 30 years, first at Georgetown University and then at the University of Arizona (UA), Leslie P. Tolbert has been active in teaching and research, including generating grant support and writing papers for scientific journals, and also in community outreach, speaking with grade-school students and community groups. Leslie served as UA's vice president for research from 2005 to 2013. In this role, she worked with scholars across the campus and shared the importance of their work with potential funders, legislators, business leaders, and citizens, locally, nationally, and internationally. Leslie twice presented testimony to U.S. House of Representatives Committee on Science and Technology subcommittee.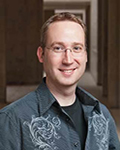 Axel Nimmerjahn, PhD
Axel Nimmerjahn is an assistant professor at the Salk Institute for Biological Studies. His work focuses on the development and application of new microscopy techniques to further what we know about the central nervous system, and particularly the role of glial cells in healthy and diseased brain and spinal cord function. He earned his PhD at the Max-Planck-Institute for Medical Research and completed his postdoctoral training at Stanford University.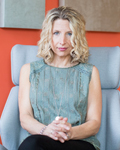 Beth Stevens, PhD
Beth Stevens is an associate professor at Harvard Medical School, in the FM Kirby Neurobiology Center at Boston Children's Hospital. Her research focuses on the mechanisms regulating the disappearance of synapses by focusing on how immune-related molecules mediate this process. Through her most recent work, she seeks to uncover the role that microglial cells, the immune cells of the central nervous system, and their connectivity play in neurodevelopmental and neuropsychiatric disorders. She and her team identified how microglia affect synaptic pruning, a critical developmental process of cutting back on synapses, problems with which are hypothesized to contribute to developmental disorders such as schizophrenia and autism. In addition, her work is providing novel insight into the mechanisms by which microglia contribute to synaptic and cognitive dysfunction in neurodegenerative diseases, including Alzheimer's, that could lead to new therapies and biomarkers. Stevens was named a MacArthur Fellow in 2015 and shared the National Alliance on Mental Illness (NAMI) Research Award with Steven McCarrolla and Michal Carroll in 2016. She is a member of the Broad Institute and the Stanley Center for Neuropsychiatric Research.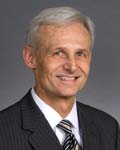 Bruce Ransom, MD, PhD
Bruce Ransom is professor and chairman of the University of Washington Neurology Department and adjunct professor of physiology and biophysics. He was previously a neurology faculty member at both Yale and Stanford Universities before moving to the University of Washington to become the founding chair of the department of neurology. Ransom's expertise is the cellular mechanisms of brain injury (especially CNS white matter), brain energy metabolism, and the physiology and function of glial cells. Ransom earned his bachelor's degree from the University of Minnesota and his MD and PhD from Washington University Medical School. He received his training in neurology at Stanford University. He is the founding editor-in-chief of the journal GLIA.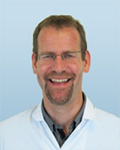 Don van Meyel, PhD
Don van Meyel is an associate professor of neurology and neurosurgery at McGill University, and director of the Centre for Translational Biology at the Research Institute of the McGill University Health Centre. An important component of his research program uses the Drosophila CNS as a model system to study the births and differentiation of astrocytes, their interactions with neurons, and their dysfunction in CNS diseases.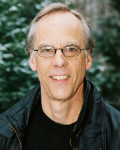 Douglas Fields, PhD
Douglas Fields is chief of the Nervous System Development and Plasticity Section at NIH National Institute of Child Health and Human Development, as well as the author of the books Why We Snap and The Other Brain. He has previously written on the topic of neuroscience for Outside Magazine and Scientific American, and contributes regularly to The Huffington Post and Psychology Today. Fields' research focuses on the mechanism that regulate the nervous system in response in response to neural impulse activity during development relative to memory. Another major focus of his research is activity-dependent plasticity of myelin. He received his BA from the University of California, Berkeley, in 1975, an MA in 1979 at San Jose State University, and a PhD from the University of California, San Diego, working jointly in the Medical School and Scripps Institution of Oceanography. He conducted postdoctoral research at Stanford University, Yale University, and NIH.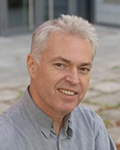 Helmut Kettenmann, PhD
Helmut Kettenmann is a professor at the Max Delbrück Center for Molecular Medicine. He previously founded the "European Meeting on Glial Cells in Health and Disease" in 1994 and continues to organize these conferences. Kettenman's research focuses on understanding the physiological and pathological roles of glial cells. He studied biology at University of Heidelberg and carried out his thesis at the Institute of Neurobiology at the University of Heidelberg.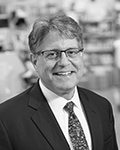 Jeffrey D. Rothstein, MD, PhD
Jeff Rothstein is a professor in the department of neurology and neuroscience at Johns Hopkins University School of Medicine. He is the director of the Brain Science Institute, a cross-campus academic unit that focuses on translating basic and clinical neuroscience into human interventions. He founded and directs the Robert Packard Center for ALS Research at Johns Hopkins, an international collaborative research consortium that funds investigators worldwide to understand ALS pathogenesis, build disease models, and develop therapeutic interventions. Rothstein's research focuses on understanding the basic regulation of neuronal, oligodendroglial, and astroglial glutamate and metabolic transporters and how dysregulation of these proteins can contribute to neurodegenerative disorders. He received his BA from Colgate University, received a masters from the University of Chicago, and carried out his medical doctoral studies at the University of Illinois in physiology and biophysics.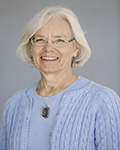 Lynne Oland, PhD
Lynne Oland is a professor of neuroscience as well as the developer and director of the neuroscience and cognitive science undergraduate program at the University of Arizona. She previously served as president of The Arc in Tucson and continues to organize Brain Awareness Week activities. Oland's research focuses on neuron-glial cell during development and during normal functioning of mature neuronal circuits. She received a BS in nursing from the University of North Carolina, Chapel Hill, an MS in nursing from the Catholic University of America, and a PhD in physiology from the University of North Carolina, Chapel Hill. She did postdoctoral work in the department of anatomy and cell biology at Georgetown University.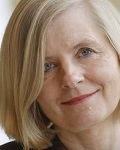 Maiken Nedergaard, MD, DMSc
Maiken Nedergaard is a professor of glial cell biology at the Center for Neuroscience at the University of Copenhagen and Dean's Professor and co-director of the Center for Translational Neuromedicine at the University of Rochester Medical Center (URMC). Her multiple interests range from basic research on neuron-glia interactions to their role in aging, small vessel disease, seizure disorders and cerebral blood flow. Her group has recently described the glymphatic system, a brain equivalent of the lymphatic system within which cerebrospinal fluid diffuses rapidly and mixes with interstitial fluids, thereby filtering metabolic byproducts that accumulate due to neuronal activity. Nedergaard is an elected member of the Royal Danish Academy of Sciences and Letters, Royal Academy of Pharmacy of Spain, and Academia Europaea. She has received the Newcomb Cleveland Prize from AAAS and the Alzheimer Prize in Denmark. She earned her MD and DMSc from the University of Copenhagen and completed her postdoctoral training at Cornell University Medical School and the University of Copenhagen.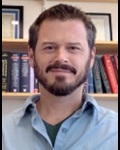 Marc Freeman, PhD
Marc Freeman is the Director of the Vollum Institute at Oregon Health and Sciences University, having recently moved from the Department of Neurobiology at the University of Massachusetts Medical School where he was an Investigator with the Howard Hughes Medical Institute. Since 2003 his laboratory has aimed to understand the development and function of glial cells, in particular astrocytes, in nervous system assembly, circuit physiology, and behavior. Freeman's research also focuses on neuron-glia signaling after injury, where they explore how neurons destroy themselves and signal to glia for timely clearance, and how these events might go awry in disease. He completed his bachelors at Eastern Connecticut State University, received his PhD at Yale University, and carried out his postdoctoral studies at the University of Oregon.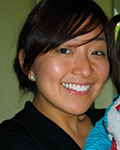 Soyon Hong, PhD
Soyon Hong is a postdoctoral fellow in Beth Stevens' lab at Harvard Medical School/Boston Children's Hospital. She is interested in how neurons and glia interact to shape synapses during development and how similar neuroglia interactions are involved in the breakdown of functional synapses in adult CNS during disease. In particular, her project focuses on investigating immune-related mechanisms of synapse loss in Alzheimer's disease. Hong recently graduated from Harvard's Program in Neuroscience.