The American Physiological Society (APS), Society for Neuroscience (SfN), Federation of European Neuroscience Societies (FENS), American Autonomic Society (AAS), and InsideScientific are pleased to announce a joint webinar series covering late-breaking research, novel discovery, fundamental principles, and research innovation in the field of neuroscience and related disease models.
This program of interactive live events includes scientific lectures from leading researchers around the world, as well as technology and methods sessions focused on innovative laboratory techniques central to neuroscience research and related models of disease.
The spinal cord innervates the entire body at and below the neck. Thus, spinal cord injury (SCI) negatively impacts the spinal cord and all organs below the level of the injury. For more than 20 years, Dr. McTigue's work has focused on glial repair after SCI, including oligodendrocyte progenitor cells (OPCs), which is shown to robustly divide and differentiate into oligodendrocytes that generate new myelin after SCI. Dr. McTigue and her lab's recent work shows this surprisingly continues in mice for at least 6 months post-injury. Thus, the adult spinal cord remains highly dynamic for months after injury.
Prior mechanistic studies on regulators of OPC responses after SCI focused on iron, as it is essential for myelination. In studying iron chelation on OPC responses, they noted that the liver – the main iron regulatory organ in the body – was pathological after SCI. Following up this observation led the lab to discover that SCI causes rapid non-alcoholic steatohepatitis, an advanced form of fatty liver disease, as well as insulin resistance and hyperlipidemia, all of which are typically associated with metabolic syndrome and obesity. Current work is evaluating mechanisms to relieve metabolic pathology after SCI, as this is a prominent feature of clinical SCI in humans.
This session is sponsored by Alzet
Learning Objectives:
Understand that spinal cord injury negatively impacts the entire body beyond the lack of walking ability.
Understand what oligodendrocyte progenitors are and their role after spinal cord injury.
Understand that spinal cord injury causes metabolic syndrome in rodents and humans and that this contributes to the shortened lifespan in people with spinal cord injury.
Speaker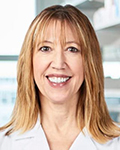 Dana McTigue, PhD
The McTigue lab uses preclinical models to study cellular repair after spinal cord injury (SCI), including oligodendrocyte generation and myelination. More recent studies also study systemic metabolic pathology, including fatty liver disease, insulin resistance and dyslipidemia. The goal of all work is to improve the lives of those living with SCI.
Who can attend these webinars? All of the webinars in this series are complimentary.
Will the webinars be available on-demand? Yes, all webinars will be available to watch on-demand after the live broadcast on the APS and InsideScientific webpages.
How do I access the conference on the live day? After registering, you will receive a confirmation email with the event link and the option to download calendar reminders.
What are the technology requirements for attending? These webinars are hosted on BigMarker, by APS partners at InsideScientific (a Scientist.com subsidiary)
I have other questions not answered here. Please email the APS hosting partners at InsideScientific, you may direct all email inquiries to Sydney Mensen at Scientist.com (sydney@scientist.com).
Review SfN's Code of Conduct, rules for virtual events in the Digital Learning Community Guidelines, and communications policies regarding dissemination of unpublished scientific data, listed below. SfN asks that conference attendees respect the sensitivity of information and data being presented that are not yet available to the public by following these guidelines:
Do not capture or publicly share details of any unpublished data presented.
If you are unsure whether data is unpublished, check with the presenter.
Respect presenters' wishes if they indicate that the information presented is not to be shared.