The Federation of European Neuroscience Societies (FENS) and the Society for Neuroscience (SfN) are delighted to announce their strategic collaboration on priority areas including scientific training and career development. The two organizations recognize the importance of thinking globally about science and the enrichment that comes from a global perspective. The FENS Committee on Higher Education and Training (CHET) and the SfN Neuroscience Training Committee (NTC) are working closely together to exchange in-depth information, share tools, and develop coordinated training activities for their members.
Psychiatric disorders have a complex etiology that involves an interaction among genetic and environmental factors. Among environmental factors linked to an increased risk of psychiatric disorders is the use of cannabinoids, which poses a major psychiatric risk when performed during adolescence, a critical phase of neurodevelopment where specific neuroplastic changes occur that determine later brain function. In particular, the prefrontal cortex, which regulates many superior brain functions, matures during adolescence, and disruption of this process may eventually deteriorate several high-order brain domains (i.e., cognition, emotionality, processing of stimuli) and favor the onset of psychiatric disorders. The link between cannabinoid use and increased risk of psychiatric disorders is evident in users of Cannabis and synthetic cannabinoids. Synthetic cannabinoids seem to induce more severe psychiatric symptoms than natural cannabinoids and may either exacerbate existing psychoses or trigger new-onset psychoses, most likely because they act as full cannabinoid receptor agonists. Thus, natural and synthetic cannabinoids robustly affect dopamine and aminoacidergic neurotransmission impacting the development of cortical trajectories and functions. Recently, further concern on the risk of psychiatric disorders linked to cannabinoids use comes from the increasing popularity of vaping synthetic cannabinoids by means of e-cigarette devices, especially among youngsters. E-cigarettes containing cannabinoids are available in the market, but the effect of cannabinoids vaping on the brain are ill defined.
Three speakers from preclinical and clinical research field will shed light on the proposed topic. This webinar provides an opportunity to gain expertise in the field of natural and synthetic cannabinoids by an overview of the detrimental effects of natural cannabinoids and increased risk of psychiatric disorders in humans (Marta Di Forti), and neuropsychiatric sequelae of their toxicity in adolescents (Yasmin Hurd), and up-to-date information of the pharmacological and toxicological properties of synthetic cannabinoids, as estimated by preclinical models of drug dependence (Maria Antonietta De Luca).
Speakers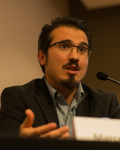 Marcello Solinas, PhD
Marcello Solinas is a Centre national de la recherche scientifique (CNRS) director of research at the University of Poitiers, France. His research investigates the behavioral and neurobiological mechanisms of drug addiction with a special interest in the phenomenon of relapse. He is best known for his work on the anti-craving effects of exposure to stimulating enriched environments during abstinence from drug self-administration.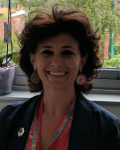 Marta Di Forti, PhD
Marta Di Forti is a clinical reader in psychosis research at the Department of Social, Developmental and Genetic Research, KCL. She led the first Cannabis Clinic for patients with Psychotic disorders in UK. In 2021, she was awarded the Royal College of Psychiatrist Researcher of the Year prize. In 2020, she was granted an MRC Senior Research Fellowship to expand her research in the role of cannabis use in psychosis and its underlying biology. Her MRC SRF employes technologies like virtual reality, genetic data, DNA methylation data, and peripheral levels of endocannabinoids from human participants in parallel to running an animal model experiment of pubertal exposure to cannabinoids to investigate biological markers of susceptibility to psychosis among heavy cannabis users.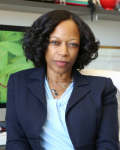 Yasmin Hurd, PhD
Yasmin Hurd is the director of the Addiction Institute of Mount Sinai as well as the Ward Coleman chair of translational neuroscience and professor of psychiatry and neuroscience at the Icahn School of Medicine at Mount Sinai in New York. Hurd's translational research examines the neurobiology of drug abuse and related psychiatric disorders. Her research exploring the neurobiological effects of heroin and the developmental effects of cannabis have significantly shaped the field. Based on Hurd's high impact accomplishments and her advocacy of drug addiction education and health, she was inducted into both the National Academy of Medicine and the National Academy of Science, complementing other honors she has received in the field.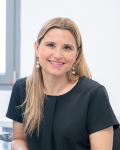 Maria Antonietta De Luca, PhD
Maria Antonietta De Luca is an associate professor in pharmacology and toxicology at the University of Cagliari, Italy, where she also leads a preclinical laboratory of neurochemistry and behavioural pharmacology of psychoactive drugs. De Luca's research focuses on the role of mesolimbic and mesocortical dopaminergic transmission in the origin of addiction. She has over 20 years of experience with in vivo microdialysis in rodents for monitoring brain monoamines following administration of drugs of abuse and natural rewards, and extensive knowledge of animal models of drug dependence with particular reference to the rewarding and reinforcing properties of synthetic cannabinoids, opioids, and novel psychoactive substances.
Who can attend these webinars? This webinar is open access. It is complimentary for anyone who would like to attend.
Will the webinars be available on demand? Yes, all webinars will be available to watch on demand after the live broadcast.
How do I access the conference on the live day? After registering, you will receive a confirmation email with the event link and the option to download calendar reminders.
What are the technology requirements for attending? These webinars are hosted on Zoom Webinar. Review the instructions for joining and participating in a webinar.
Can I ask the presenters questions? Yes, you can submit any questions before the webinar through the registration form. During the webinar, you can submit questions through the Q&A box.
I have other questions not answered here. Email digitallearning@sfn.org with any other questions.
Review SfN's Code of Conduct, rules for virtual events in the Digital Learning Community Guidelines, and communications policies regarding dissemination of unpublished scientific data, listed below. SfN asks that conference attendees respect the sensitivity of information and data being presented that are not yet available to the public by following these guidelines:
Do not capture or publicly share details of any unpublished data presented.
If you are unsure whether data is unpublished, check with the presenter.
Respect presenters' wishes if they indicate that the information presented is not to be shared.
Webinar Refund Policy
What is the cancellation/refund policy for webinars?
If SfN changes fundamental details of the webinar (date, time, or speakers), non-member registrants may request a registration refund. To request a refund, please email digitallearning@sfn.org at least 48 hours before the event. Otherwise, refunds are not provided. All webinars are complimentary to SfN members.
SfN webinars can be watched on demand if someone is unable to attend the live broadcast.