Rodent Models to Understand Sex Differences in Nicotine Use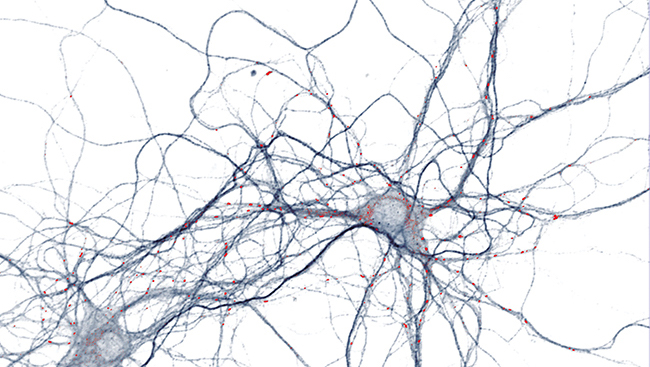 Material below is adapted from the SfN Short Course Sex Differences and the Role of Ovarian Hormones in Modulating the Behavioral Effects of Nicotine in Rodent Models, by Rodolfo J. Flores, Bryan Cruz, Kevin P. Uribe, Luis M. Carcoba, and Laura E. O'Dell. Short Courses are daylong scientific trainings on emerging neuroscience topics and research techniques held the day before SfN's annual meeting.
Women are more likely than men to smoke and face negative health consequences from long-term tobacco use, and they are less likely to quit smoking. Researchers have begun to use to rodent models to better understand why these disparities exist.
Most of the experiments in rodents focus on either conditioned place preference, in which researchers measure the time spent in an environment where the animal was previously exposed to nicotine, or intravenous self-administration, in which researchers assess an increase in animals' self-administration of nicotine. Scientists can also study nicotine withdrawal symptoms in rodents by administering the drug consistently over about a week and then removing nicotine access or blocking its receptor. Using these strategies, research teams can unpack the influence of sex and sex hormones on nicotine use in rats.
In previous studies, female rats have been shown to self-administer more nicotine than male rats and to exhibit higher conditioned place preference for nicotine than males. These differences also exist for other stimulant drugs, such as cocaine and methamphetamine. Female rats also appear to experience greater nicotine withdrawal symptoms — such as anxiety-like behavior, stress hormone increases, and conditioned place aversion, in which their response to the environment where they experienced withdrawal can be measured — than male rats.
Contrasting nicotine-related behaviors in male and female rats comes with challenges because female rats are smaller and because nicotine appears to influence their motor behavior to a greater degree than it does in male rats. Challenges aside, these results indicate both the rewarding effects of and aversion to withdrawal from nicotine are greater in females.
Researchers have also examined the effect of hormones on behavioral responses to nicotine in female rats. Those with their ovaries removed display lower levels of conditioned place preference and intravenous self-administration, and fewer symptoms of withdrawal. Results from experiments evaluating the effect of the estrous cycle — a female animal's regular reproductive cycle — have been less clear-cut, though they suggest the rewarding effects of nicotine may vary over the course of this cycle.
Recent experiments in female rats demonstrate nicotine administration appears to change the estrous cycle by lengthening the luteal phase, the period of time after ovulation, and shortening the follicular phase, during which ovulation occurs. These results are consistent with previously shown effects of cocaine, methamphetamine, and alcohol on the estrous cycle. Prior work in people indicates women who smoke also have a shorter follicular phase, but more research in humans and rodents will be necessary to determine the extent of the effects of nicotine and other drugs of abuse on the estrous cycle in female mammals.
In addition to studies looking at hormone- and behavior-based sex differences, scientists have also investigated how the primary nicotine-related dopaminergic neural circuit, which starts in the ventral tegmental area and extends to the nucleus accumbens, differs in male and female rats. Prior work points to the role of the nucleus accumbens in mediating the differences between male and female rats in response to nicotine withdrawal. For instance, the decrease in dopamine release in the nucleus accumbens that occurs during withdrawal is greater in female rats than in male rats, and stress-associated gene expression levels tend to be higher during withdrawal in the nucleus accumbens of female rats.
While the results discussed above highlight sex differences in the behavioral effects of nicotine, many open questions exist to be answered. Researchers have yet to explore whether other components of tobacco products influence how nicotine affects animal behavior, whether males and females metabolize nicotine differently in ways that could influence behavior, and whether sex differences in nicotine withdrawal are affected by sex hormones.